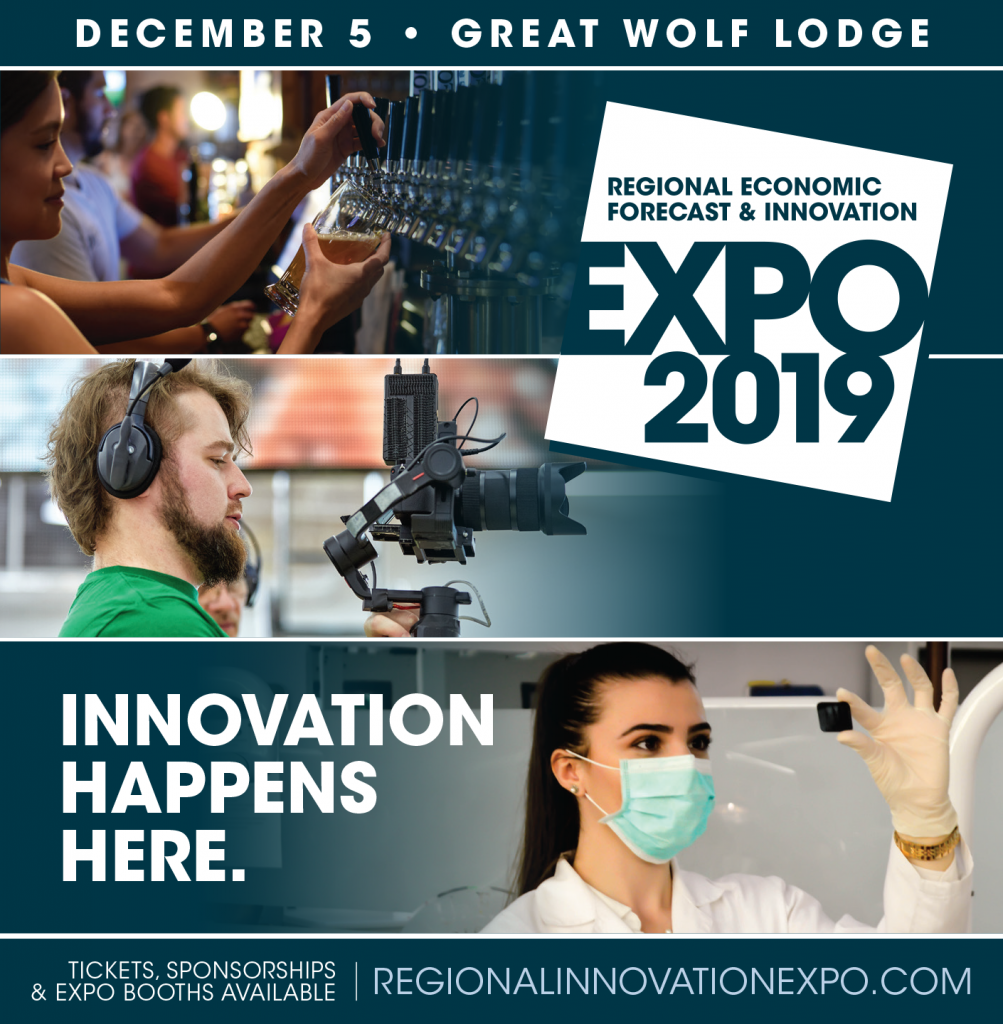 Regional Economic Forecast & Innovation Expo
The 2019 Regional Economic Forecast & Innovation Expo is an exciting one-day event focused on addressing future technologies coming to our businesses that affect our economy through automation and innovation. Presented December 5th 2019 at Great Wolf Lodge, in Grand Mound, this conference brings together regional businesses from a wide range of industry sectors.
When | December 5th, 2019
Where | Great Wolf Lodge
More information:
The economic development organizations of five counties will highlight Pacific Mountain Workforce Development Council's newly updated industry cluster study—including new emerging sectors—at this year's Regional Innovation Expo on December 5, 2019, at the Great Wolf Lodge in Grand Mound.
Presentations will focus on regional initiatives within the new emerging sectors of Media/Video Production/Web Portal Hosting, Creative Arts/Sports & Recreation and Brewing. Event organizers are planning breakout sessions led by regional leaders doing innovative work in the established sectors of Medical/Life Sciences, Food Production/Agriculture and Tourism/Hospitality. We are excited to tell stories that interweave the established and emerging sectors together into one robust economic fabric.
Panel discussions will also feature experts on the future of workforce, dynamic changes in technology, the changing face of commerce, and experts on the state of the economy from each of the five counties.
This year's Expo marks the 11th anniversary of the region's five leading economic development agencies collaborating to create the region's largest conference that focuses on economic vitality and community development as it is today and as it will be tomorrow . . . . and beyond!
Event Sponsorships and booths in the Exhibition Hall are available. For more information, contact Holly House at [email protected]
WHO: Greater Grays Harbor, Inc., Lewis County EDC, Mason County EDC, Pacific County EDC, and Thurston EDC.
WHAT: 2019 Regional Economic Forecast & Innovation Expo
WHEN: Thursday, December 5, 2019, from 7:30 a.m. through 3 p.m.
WHERE: Great Wolf Lodge, 20500 Old Hwy 99 SW, Grand Mound, WA 98531
Registration is now open,  click here.
This event draws over 350 decision makers from industry, education and government.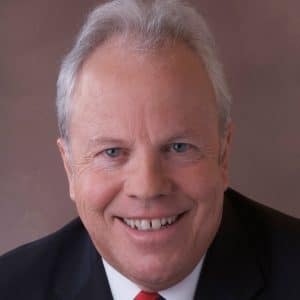 Keynote Speaker
Keynote speaker Bill Conerly, CSP, connects the dots between the economy and business, helping business leaders develop strategies and plans that are resilient in an uncertain economy. Bill Conerly has expertise in almost all sectors, ranging from agriculture and banking to manufacturing and small businesses.
Exhibitors
Cap City Law
Centralia College
Chronos Global Academy
Great Wolf Lodge
Harlequin
Impact Washington
Kaiser Permanente
Lacey MakerSpace
Mason General Hospital
Morningside
Olympic College
OZI
Port of Grays Harbor Satsop Business Park
Port of Olympia
PTAC
Raise for Rowyn
SCJ Alliance
South Sound Business
STEDI
WCWB/EDC