Growing Our Natural Products Economy
The Silicon Valley is known for its tech. Wisconsin for its cheese. And Thurston County is positioning for natural products.
"We already have a thriving natural products economy with many local firms enjoying national brand recognition," shares Kyle Wiese, EDC Project Manager and natural products point person.
Natural products are generally considered those created without artificial ingredients and minimally processed. They include a wide variety of consumer goods and locally are represented by firms like Ice Chips, Alaffia, Callisons, Mud Bay, Windfall Lumber, Batdorf and Bronson, Taylor Shellfish, and Fish Tale among others.
Natural Products Rise to the Top
Increased local interest in the natural products economy sprang from the Thurston County Economic Alliance (TCEA). The TCEA's "Target Industry Growth and Innovation" focus area is about supporting and stimulating growth in "clean and green" target industries that provide critical jobs, generate significant taxable revenue, and attract new investment.
Natural product companies have some of the highest employment multipliers. A natural products firm with 25 employees on average supports another 25 people indirectly. "Essentially every job in the natural products economy creates one additional job," Kyle said. He added that those jobs are created from both business-to-business activity in the supply chain and increased consumer spending by employees.
Other desirable aspects of the natural products economy include:
Growing demand across multiple sectors
Increasing supply chain connections
Recruitment and expansion potential
Alignment with the values of Thurston County residents
Location, Location, Location
The Pacific Northwest has strong consumer markets for natural products, with Washington state recently being listed by the Organic Trade Association as number one in the nation for households who purchase organic goods.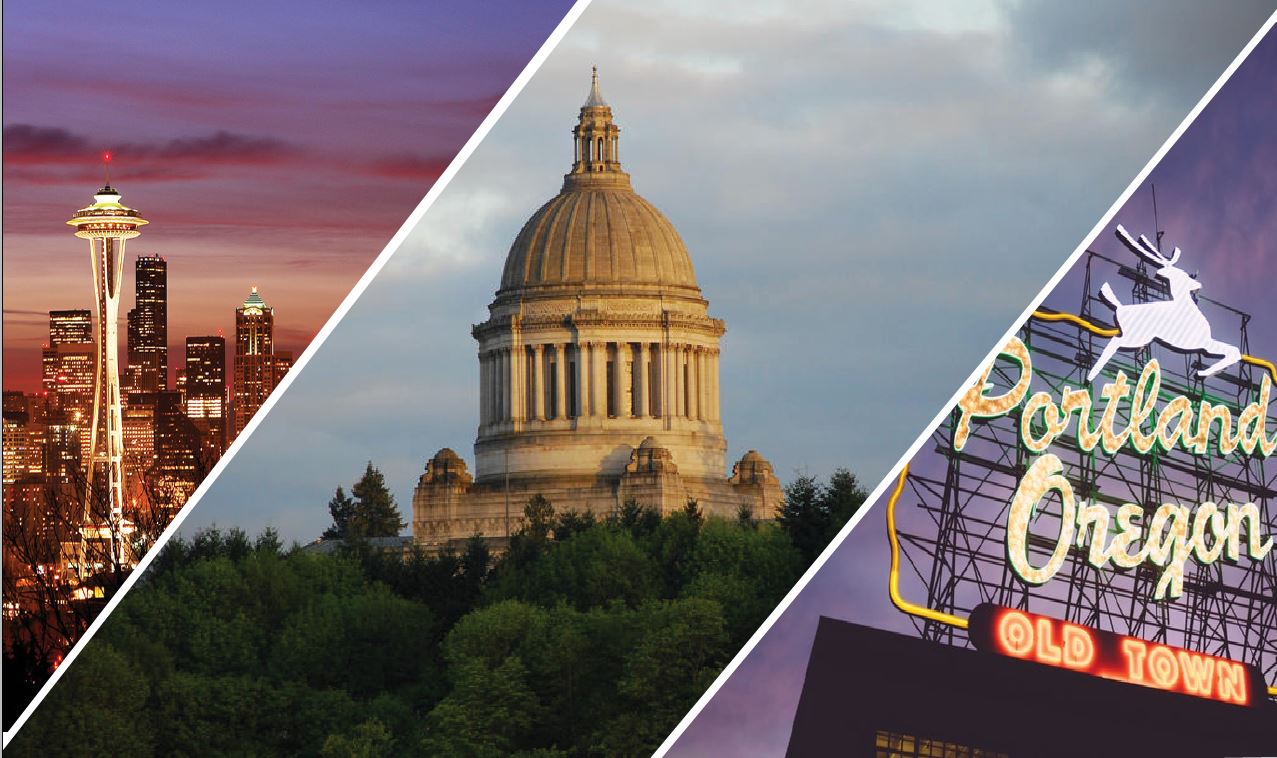 Thurston County is  located right between two of the largest natural products consumer markets, Seattle and Portland. A testament to the value of this location, and a plus for those distributing natural products, is our growing collection of major distribution centers including Harbor Wholesale, Trader Joe's, Target, Home Depot, and soon Whole Foods.
The Southwest Washington Regional Agricultural Business & Innovation Park, targeted to open in Tenino in 2020, is another asset for our county with its focus on food-related, value-added manufacturing, processing and packaging. Additional value is provided by Thurston County's Craft Brewing and Distilling Innovation Partnership Zone.
Thurston County also boasts a desirable quality of life. "These types of businesses attract people who like to be close to nature, and that's part of our community's culture too," says Kyle, and points to all the options within an hour's drive. He said Thurston County residents also enjoy a lower cost of living than many places as well as great schools.
What's Next?         
So, what are the next steps to grow the local natural products industry economy? These key activities have been identified:
Brand Thurston County as the "Natural Products Hub" for the West Coast
Work with local companies to understand their supply chains and markets
Recruit companies to shore up gaps in our natural products industry, including for the agriculture park
Expand markets for local natural products companies
Attend and actively engage with national natural products expos and roundtables
"We have been asking ourselves what type of businesses are attracted to Thurston County and why?" said Kyle. He asks, "What are both our physical and non-physical assets? What are our magnets?" Kyle said looking at those questions through the lens of the supply chain is especially important. "Business-to-business is the secret sauce of local growth," he said.
Kyle is attending the Natural Products Expo East in mid-September in Baltimore. Last year the Expo hosted more than 1,500 brands including 451 first-time exhibitors and more than 29,000 community members. Both large and small brands are highlighted with missions centered on health, wellness, community building, and sustainability.
"We won't have a booth this year," says Kyle, though Thurston County will be represented at the Expo by Alaffia. "I'm attending to dig deeper into the industry's potential, make connections, and evaluate if the Expo is a good place for Thurston County to be next year," said Kyle.
For more information, email Kyle Wiese or call him at 360.464.6053 or visit www.thurstonedc.com/naturally-located.