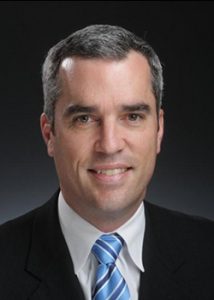 The 11th Annual Thurston Economic Development Council Real Estate Forum will highlight Thurston County commercial, retail and industrial properties while providing a forum for networking and education. The Thurston EDC is hosting this not-to-be-missed event in partnership with NAIOP (National Association of Industrial Office Properties).
We are excited to announce the event's keynote speaker, Chris Mefford. CHRIS MEFFORD is the PRESIDENT & CEO OF COMMUNITY ATTRIBUTES INC., a Seattle-based consulting firm that transforms data into analysis and strategies for business, government, non-profits and philanthropy. Chris founded CAI in 2005. Chris and Community Attributes are known for bringing data to life in engaging ways to understand business and social challenges. Community Attributes works with organizations and municipalities in the Pacific Northwest and throughout the world on urban planning, economic development and strategic planning. The firm supports the private sector by relating demographics and economic trends to strategic planning and business decisions.
If history is any indicator, networking will be robust with the room filled with industry and community leaders including investors, decision makers, property owners, government representatives, engineers, contractors, site selectors and business owners.
WHO: Thurston EDC
WHAT: 11th Annual Real Estate Forum
WHEN: September 26, 2019, 11:00 a.m. – 1:00 p.m.
WHERE: Hotel RL Olympia, 2300 Evergreen Park Dr. SW, Olympia, WA 98502
TICKETS: Tickets are available here https://fs26.formsite.com/Thurston_EDC/jttl41ohni/index.html
FOR MORE INFORMATION: Contact Holly House at [email protected]