Department of Commerce Re-Designates Thurston Craft Brewing, Distilling and Cider Innovation Partnership Zone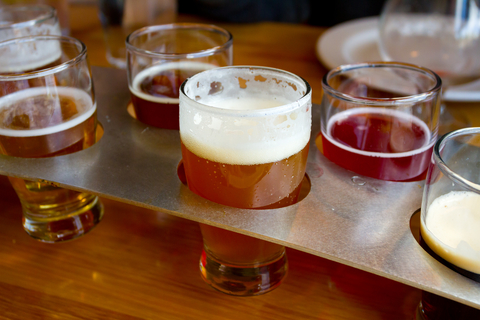 In October 2015, the Washington State Department of Commerce granted Thurston County Innovation Partnership Zone (IPZ) status for the Thurston Craft Brewing and Distilling Innovation Partnership Zone and on October 1, 2019, the Thurston EDC received notice from the Department of Commerce that their application requesting the re-designation of this IPZ is approved through September 30, 2023, with the addition of cider.
Collaboration and innovation are the dual roads that lead to success in the marketplace. Recognizing the power of partnering with like-minded companies and individuals, Washington has launched Innovation Partnership Zones (IPZ) around the state. In fact, The Washington State Department of Commerce has designated 14 IPZs throughout Washington – each unique and designed to foster collaboration among businesses, organizations, learning institutions, and individuals around a shared goal – boosting commerce through innovation.
Craft brewing and craft distilling are growing industries across the country. Thurston County is home to craft brewing, cider-making, and craft distilling companies. These businesses have access to quality ingredients, manufacturing supplies, and distribution chains. Plus, an increase in craft product demand makes it a prime sector for growth. The Mission of the Thurston Craft Brewing and Distilling IPZ is to ensure a world-class source for craft-brewed beers and ciders and craft distilled spirits that are made from locally grown ingredients by independent expert producers and distributed nationally and internationally to great acclaim.
Current partners in the project include South Puget Sound Community College, Washington State University Extension, private developers, grain producers, craft brewers, distillers, and cideries.