America's Credit Union – ACU – Investor Spotlight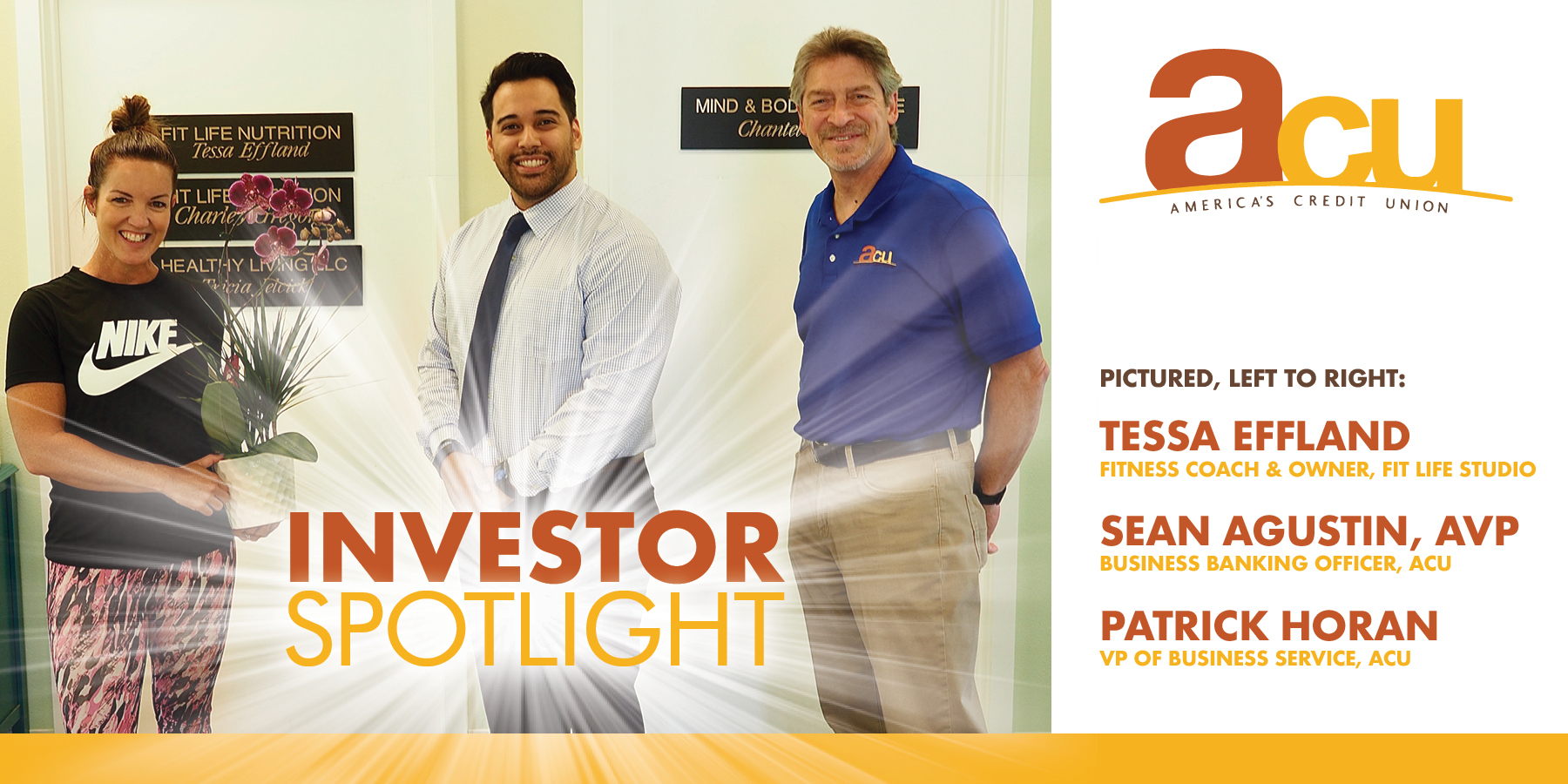 We recently had the chance to talk to David Hughes, Senior Vice President of Marketing for ACU – America's Credit Union. Below are some of the highlights from our conversation. Enjoy!
Thurston EDC: How long has ACU been in business?
ACU: ACU was founded in 1954 as the Fort Lewis Federal Credit Union. It was initially created to serve civilian federal employees and their families who worked at Fort Lewis (not Joint Base Lewis-McChord.)
Thurston EDC: What inspired the founders to start ACU?
ACU: We recognized an unmet need of veterans seeking help starting their own businesses. We have expanded that niche to include all local businesses looking to start or expand.
Thurston EDC: What inspires your team's work and sets ACU apart from the competition?
ACU: Our business team members live in our community and understand the South Puget Sound market. We are vested in this community. Our families live here; we care what happens to our neighbors and what opportunities they may have to enrich their lives. When we make decisions, it is in this environment.
Thurston EDC: What is ACU's biggest success to date?
ACU: During the early stages of the COVID-19 shutdown, we worked with many of our business members, helping them with their Paycheck Protection Program (PPP) loans. A small gym in Tumwater came to us, and we were able to get the business owner funds so that she could continue to pay her staff until they could reopen. We were also able to help her organize her finances and take control of her business.
Learn more about ACU here: https://www.youracu.org/
Read more about Tessa Efflund's experience with ACU here: https://southsoundbiz.com/fitness-studio-owner-finds-relief-amid-covid-19/