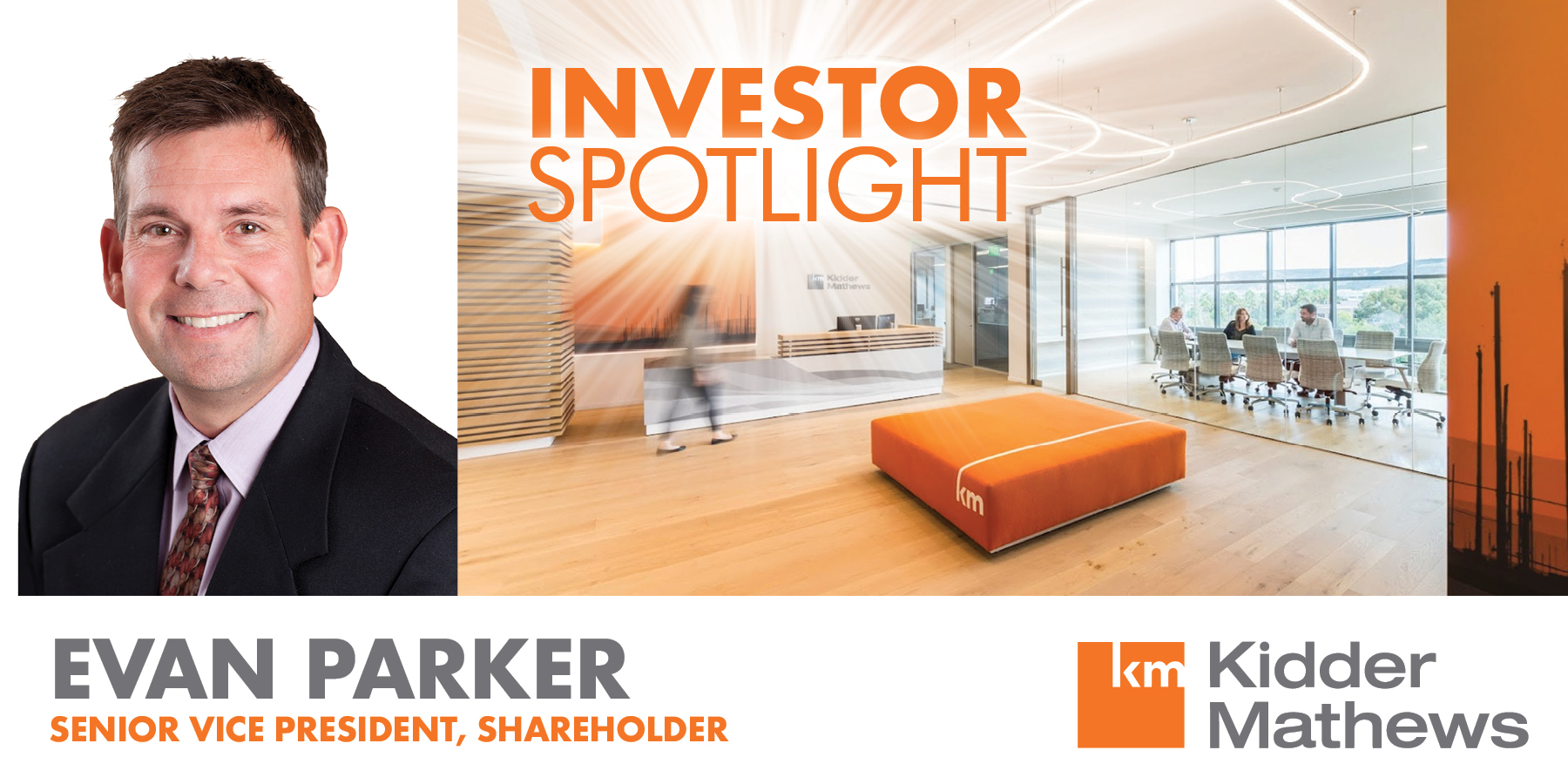 Thurston EDC: How long have you been in business?
Evan Parker: I've been in Commercial Real Estate for 16 years, opening the Olympia office for Kidder Mathews in 2008.
Thurston EDC: What is your product and who is your customer?
Evan Parker: Due to the size of our market, I tend to be a "generalist," but my primary focus is Office, Industrial and Investment properties. Our clients are primarily focused on Thurston County and range from small business owners buying their first building to institutional investors looking to expand their portfolios.
Thurston EDC: What inspired you – or the founders – to start your business?
Evan Parker: I had a friend who worked in the Kidder Tukwila office. I lived vicariously through him for about two years. During a personal conversation with this gentleman, I joked about Kidder Mathews needing a better presence in Thurston County. Three days later, I found myself interviewing with management.
Thurston EDC: What inspires your work and sets you apart from the competition?
Evan Parker: Like any other business, we have our ups and downs. Fortunately, I have an amazing support group in Amy Evans, Terry Wilson and our newest addition, Alice Menke, all of whom are important to our goals. I believe it's our client-first, team approach that has allowed us to focus on long-term, sustainable relationships and in turn, grow our market share.
Thurston EDC: What has been your biggest success to date?
Evan Parker: My kids Max and Ella!  But work-related…being in this business for 16 years.  It's not always fun but it's a great industry and I'm very fortunate to be a part of it.
Thurston EDC: What has been your biggest challenge to date?
Evan Parker: Without a doubt, the emotional rollercoaster of market downturns caused by the mortgage crisis in 2008 and now COVID-19.
Thurston EDC: What is your best advice for someone who is an aspiring entrepreneur?
Evan Parker: Ask for help.  I don't know why, but for a lot of people, me included, it's hard to ask for help.  There are a lot of smart people in our community, identify them and ask for HELP!
Thurston EDC: Do you have a business or personal mantra or inspirational quote you'd like to share?
Evan Parker: Not really!  Amy Evans likes to have a new "spirit animal" each year.  Late last year, Amy was in Ethiopia on vacation and somehow on a whim, we decided 2020 was the year of the Hyena!
Thurston EDC: Is there a common misconception about your business within Thurston County that you'd like to address here?
Evan Parker: You don't need a lot of money to be a Commercial Real Estate investor.  It used to be, buy a home and live in it for 30+ years.  Today, there are many different options for investing in commercial real estate.  I believe Thurston County will continue to grow and benefit from the quality of life which we are fortunate enough to enjoy.  It may not be for everyone, but I'm a firm believer our market will continue to be a great place for real estate investment.
To learn more about Kidder Mathew's Olympia location, visit: https://kidder.com/office-locations/olympia/