Local Investing Opportunities Networks (LIONs)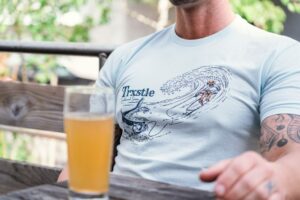 A growing number of people are forming local investment groups to invest in local businesses. The groups tend to fall into two types: Investment Clubs and LIONs.
A local investing network is a community-based investment group such as angel investors or micro-lenders with a hyper-local focus. The concept was pioneered in Port Townsend, Washington in 2008, when a group of residents formalized ad hoc lending to locally-owned businesses in East Jefferson County. They called their group the Local Investing Opportunities Network or LION for short. To promote local economic resilience, members of the Local Investing Opportunity Network (LION) have invested at least $10.5M in East Jefferson County WA businesses, nonprofits, real estate and other entities since 2006. LION members made collective investments totaling 313 agreements with 96 entities with an estimated 450 full and part-time employees at the end of 2020.
"LION's success inspires me," said Aslan Meade, Director of Strategic Alliances at the Thurston EDC and ThINk staff lead. "Not every business seeking capital is a match for traditional commercial lending, making for a well-established gap in access to capital. Groups such as LION and ThINk help fill this gap," he said.
In Thurston County, hyper-focused investors can turn to the 
Thurston Investment Network
 (ThINk), which funded its first startup in early 2018. Facilitated by the 
Thurston Economic Development Council
 (EDC), ThINk is a group of over 40 local individuals who have decided to keep investment dollars in the local economy by funding new and growing businesses in the greater Thurston County area.
ThINk is a place where small businesses seeking funding can connect with community members who are looking to add local components to their investment portfolios.
If you'd like to participate in ThINk or learn more about the local investment network, contact Alsan Meade at the Thurston EDC at 
[email protected]
 or by calling 360-464-6054.