Thurston EDC Helps Shiplap Shop of Yelm Open New Location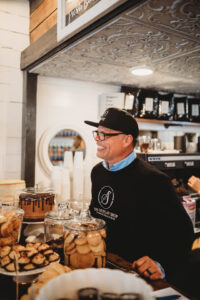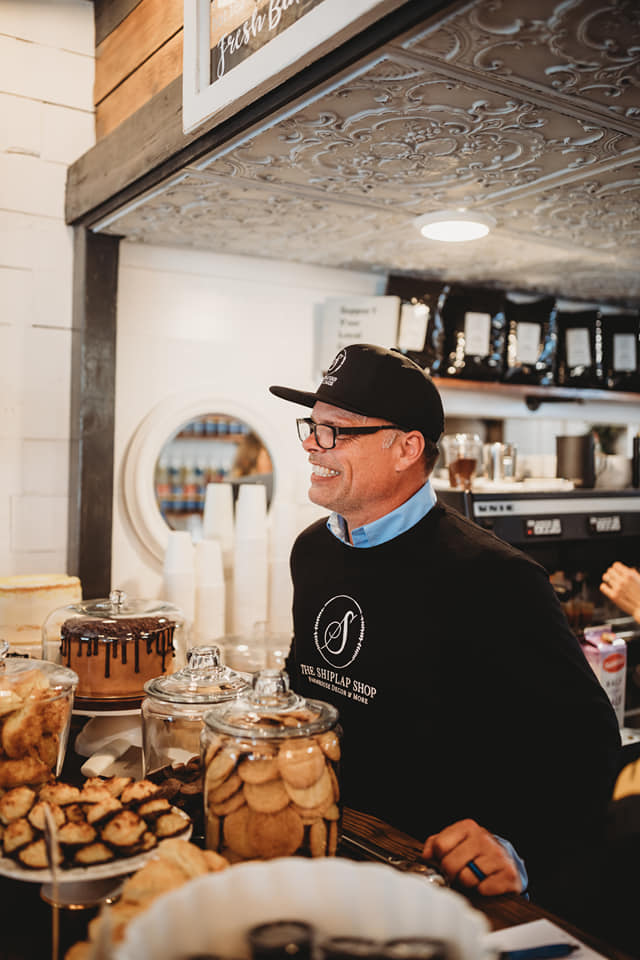 The Yelm Shiplap Shop & Coffee House owners announced they will be opening The Shiplap Quilt Shop and Coffee House in downtown Tenino. "We are excited for our new project in Tenino and appreciate the assistance of the Thurston Economic Development Council in securing a location for it," said Gary Rurup, one of the owners and managing partner. "We have been looking for a Tenino location for several months and were not able to secure one that met our needs." The shop will open towards the end of October and will become a destination for quilting enthusiasts from all over the Pacific Northwest. Similar to their Yelm location, the Tenino Shiplap will offer a large variety of hot & cold beverages, along with the famous Twister donuts and fritters. While fabric and notions will be a huge part of the new shop, they plan to offer beautiful repurposed furniture and modern farmhouse décor.
"We feel blessed to have so much support from the Tenino community already and look forward to opening our doors." "Our job at the EDC is to create a dynamic, sustainable and prosperous economy in Thurston County that provides employment, cultural, educational and investment opportunities," said Michael Cade, Executive Director of the Thurston Economic Development Council. One of the EDC's signature initiatives used to accomplish these objectives is the South Thurston Economic Development Initiative – STEDI. STEDI is led by George Sharp, the EDC's Rural Programs Manager, and facilitating opportunities like the Shiplap recruitment is part of George's job in service to rural Thurston County.
In partnership with the Tenino Chamber of Commerce, the EDC was planning to use the site at 325 Sussex West on Tenino's main street to open the Bountiful! Market Place – which would have been a combination of visitor and business centers that sold locally made goods. George and the EDC decided – why compete with the private sector when Shiplap already has a proven record of providing many of these services? George expressed, "We are excited that Shiplap wants to support area artisans and specialty food product producers at the shop. We look forward to watching them grow and improve the local economy. We will continue to work on the Creative Economy with our STEDI partners and see Shiplap as a great new ally in Tenino."
Chris Hallett, local Edward Jones advisor and owner of the building Shiplap is moving into, shared, "I'm very appreciative of the Thurston EDC effort to ensure that Shiplap would be able to start up their new location in Tenino this year. It's fantastic that Shiplap believes in and is investing in the Tenino community." "Tenino is growing in reputation as the place to be and grow a business," says Tenino Mayor Wayne Fournier. "The Shiplap Quilt Shop fits nicely into our goal to grow the Creative Economy and support our Washington State Arts Commission Certified Tenino Creative District effort. They will bring new jobs, visitors and revenues to Tenino." The Shiplap Quilt Shop and Coffee House will be open Monday – Friday 6:00 a.m. – 6:00 p.m. and Saturday & Sunday from 7:00 a.m. – 5:00 p.m. They will be located at 325 Sussex W in downtown Tenino. They anticipate opening in late October.