Welcome to
Research Washington
High quality research done local
Research Washington is designed to meet any research need. Our expert team of economic developers, researchers and academics are standing by to fill your request. Whether you're a small business looking for market analysis, a workforce developer looking for occupational analysis or a municipality looking for multi-regional economic impact reports – we can do it!
Are you interested in knowing the economic impact of adding a new manufacturer to your community? What might the increase in tax revenue for your community be if you added 1,000 new tourists a year? At Research Washington we specialize in answering these kinds of questions for local municipalities and government agencies.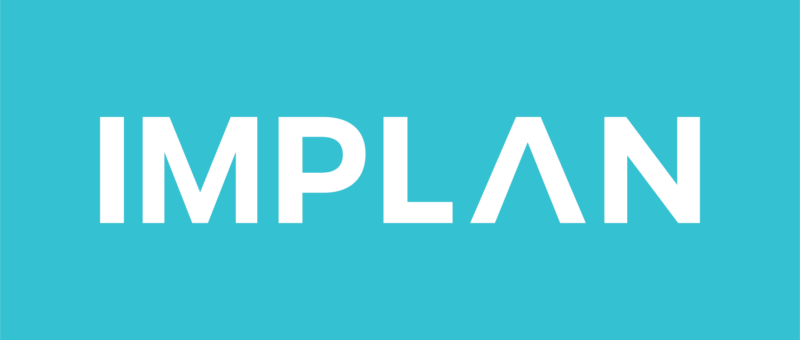 Research Washington is proud to use IMPLAN, an input-output economic modeling program originally designed for the US Forest Service to manage the nation's beautiful forests and land. Today, IMPLAN is used by academics, economic developers and non-profits around the nation to model the economic impact and supply chain purchasing within their communities. Using IMPLAN, our expert team is able to localize economic impact and tax impacts at the state, county, zip code or congressional district level.
Multi-regional impact analysis shows us the dynamic ways in which our local economics are connected. We use our impact analysis not only to inform our communities of the economic changes within their local area, but also how their local community fits into a larger and more complex regional economy.
Using state of the art GIS based software, we're able to provide in-depth demographics reports for all of Thurston County. Population growth, household income, educational attainment, labor force information and consumer expenditures are all available.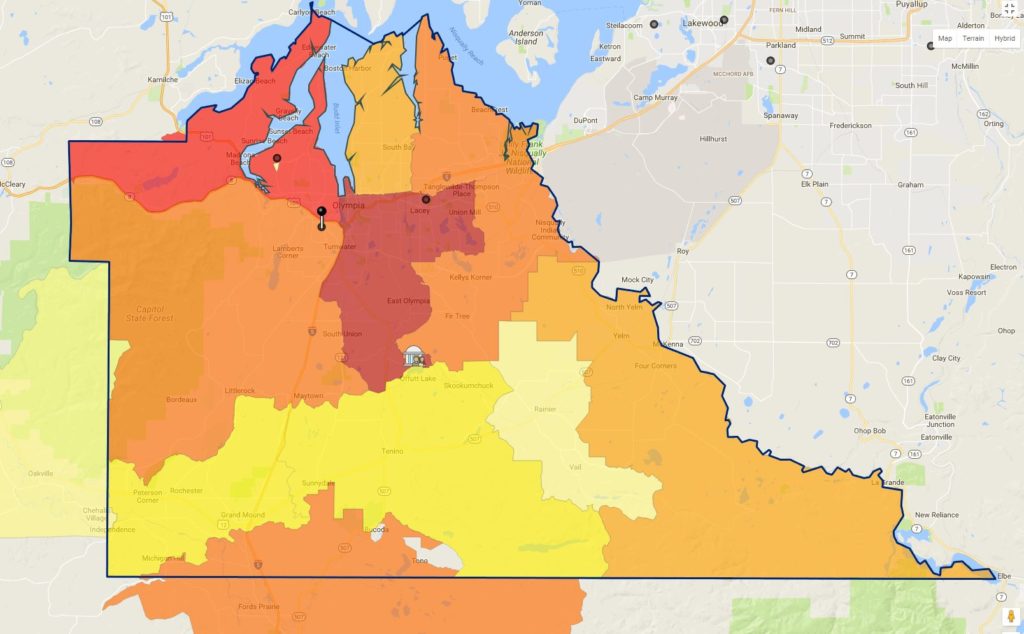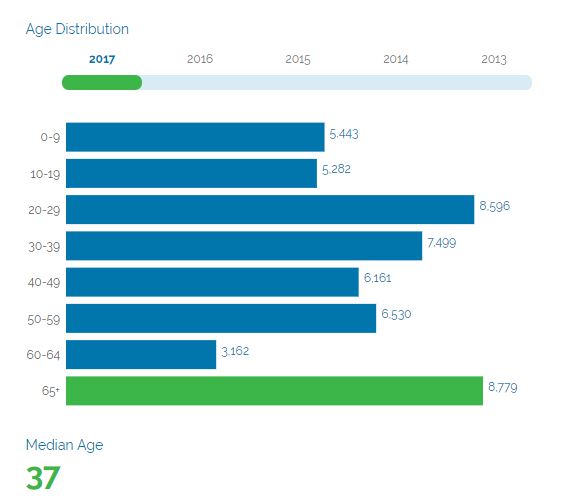 Industry and Workforce Analysis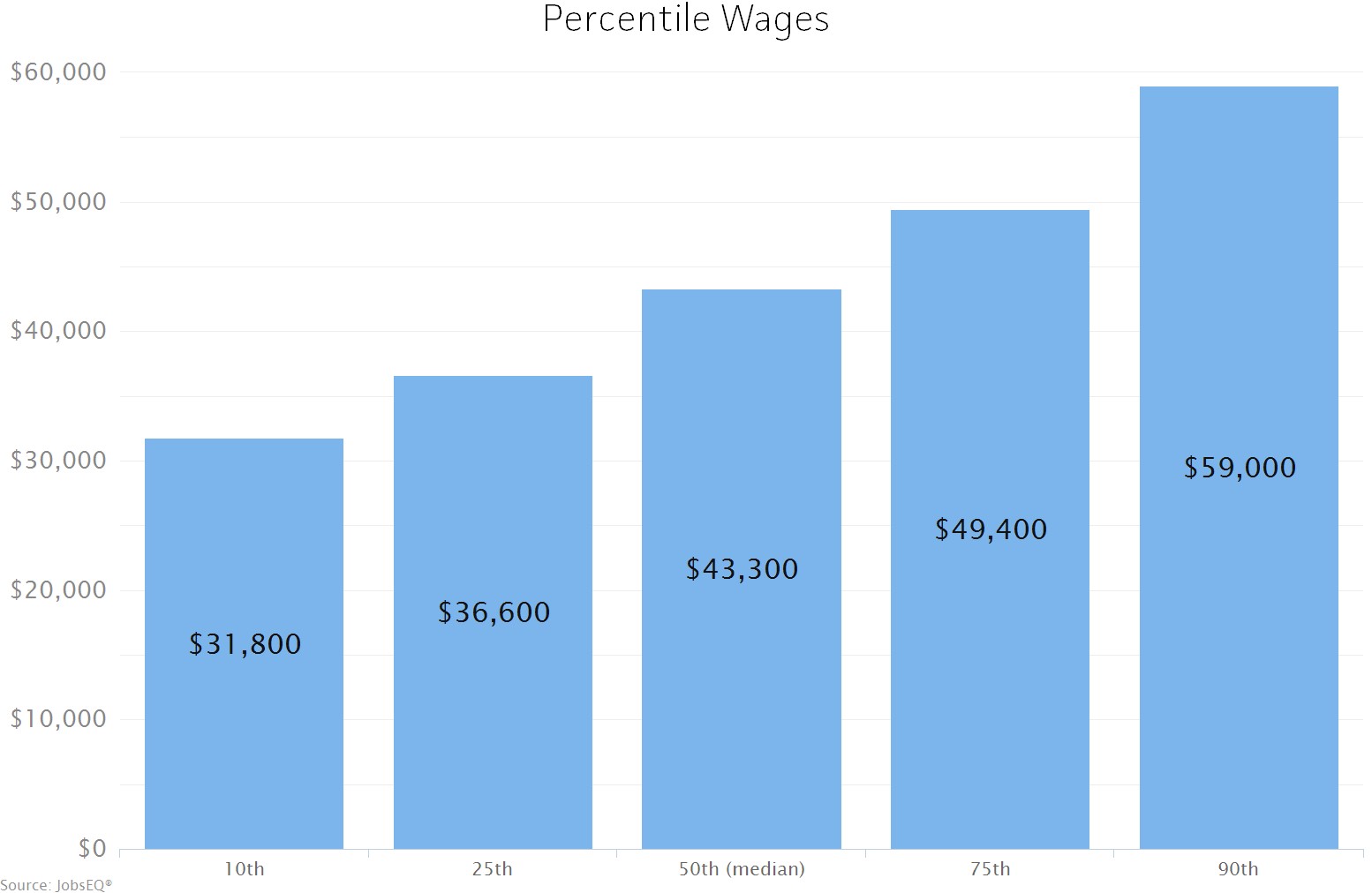 Planning for the future can be tough. It can be hard to know how an industry might change, or how the labor market could dictate the availability of a quality workforce. That's why Research Washington offers industry and occupation analysis services. Using state of the art workforce development tools, we can provide you with the answers you need to plan your workforce strategy.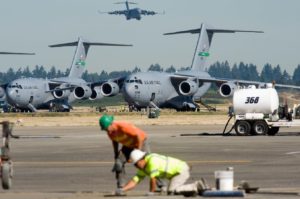 Defense Industry Adjustment Outreach Survey
Download Here
Provided for the Washington State Department of Commerce, this report represents the finding of a selective survey of organizations within Clark, Cowlitz, Kitsap, Klickitat, Skamania, Snohomish, Spokane and Thurston Counties to better assess the levels of Department of Defense reliance for organizations within each of the above counties.
The study was funded by a Defense Industry Adjustment Program Outreach grant and data was collected over July and August of 2016. Selected organizations within each of the counties were identified and surveyed on a host of topics including market scope and sales, facilities, degree of DOD reliance and workforce needs.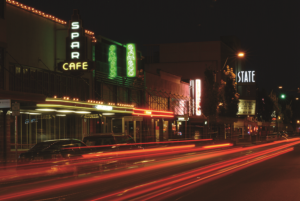 Downtown Olympia Business Outreach
Download Here
In coordination with the City of Olympia, an outreach survey was developed with questions designed to understand the characteristics of businesses located in downtown Olympia, WA. The survey was intended to solicit input from local businesses on issues and subjects currently affecting business, and provide feedback to the City of Olympia. 104 downtown businesses participated in this survey.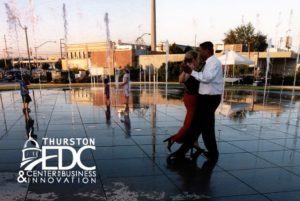 Thurston County Economic Vitality Index 2017
Download Here
This is the 10th anniversary of the Thurston Economic Vitality Index (EVI). In creating this index and associated critical economic indicators, it was our goal that this report could be used by business and community leaders to provide a consistent and in-depth description of how the local economy is performing. This year, the EVI composite index is again showing positive trend lines in the leading indicator series — positive gains in employment, and positive gains in overall tax revenues per municipality.
This year's report incorporates critical data indicators that are found in the EDC's Thurston Community Economic Alliance regional strategy — which tracks data that helps to define the quality of life found throughout Thurston County.