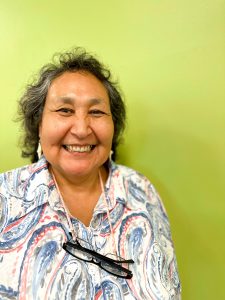 Harrilyn Smith started AMB General Contractor, LLC with the mission to provide greater opportunities for minority women to join the ever-growing construction industry. Photo credit: Heather L. Dyson
$1 Million in Grants Awarded to 10 Impactful New Small Businesses
The pandemic brought a surge of uncertainty, but with that we saw a great deal of resiliency and comradery emerge as well. People banded together and organizations formed to help support the struggle of small businesses across the nation. Locally, community stakeholders formed the coalition Thurston Strong as part of an economic response and recovery initiative to provide essential funding and resources to businesses in need. Recently, the Thurston Economic Development Council and Thurston Strong launched and awarded the Thurston Strong Target Zone Startup Grant to ten promising entrepreneurs looking to open new businesses in the area. Read the full article at ThurstonTalk.
The top ten awardees are:
AMB General Contractor, LLC, established by Harrilyn Smith
ASSHO Cultural Community & Job Training Center, established by Khurshida Begum
Bloom and Brew Café, established by Eunice Ndungu
Clean N Fix, established by Dae Bok Chung
Ikonic Wings, LLC, established by Kelly Wynn
Jerk an' Tingz, LLC, established by Tevin Campbell
Kawaii Donut House, established by Yen Ju Lin
Miss Priss Lash and Brow Academy, established by Jin Mi Williams
Revival Motors and Coffee Co., established by Audrey Henley Davies
VBNC Physical Therapy PLLC, established by Nelson Daniel Rojas Mieres.