Defying the Odds: How Todd Whitley and Gordon Carlisle Turned Their Business Partnership into a Thriving Enterprise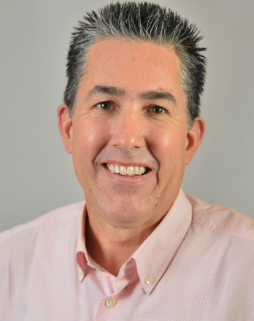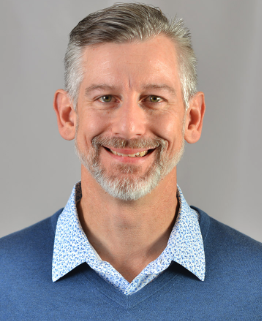 Todd Whitley, left, and Gordon Carlisle, right. Photos courtesy of BrightWire Networks.
Have you ever heard the saying that odd numbers less than three make the perfect number of business partners? It's a lesson many learn the hard way, but for Todd Whitley and Gordon Carlisle, founders of BrightWire Networks, it was a rule they defied. Against conventional wisdom, they became partners and transformed their shared vision into a successful reality.
Whitley recently sat down for an interview where he discussed his journey in business, the importance of business collaboration groups, and the recent merger of BrightWire with Intelligent Technical Solutions (ITS) in November 2022.
Whitley grew up in Seattle and had a difficult time in school. He eventually attended Seattle Central Community College, where he took a philosophy class that sparked his passion for learning. "I transferred to the University of Washington and majored in anthropology. I graduated with honors and applied to graduate school," he said. After University of Washington he moved to Santa Barbara for graduate school. It was during this time that he met his wife and started a coffee business.
In the early 2000s, Whitley decided to change his career path and went back to school to study computer information systems. He worked for an IT company that supported a hospital in Santa Barbara, California, before moving back to Washington to be closer to his wife's family. In 2005, Whitley met Carlisle and very quickly decided to go into business together and founded BrightWire.
The company quickly grew, and it landed clients such as the Thurston EDC and H2O Jet. Over the next 15 years, they continued to grow the company, scaling and locking in processes and procedures while also cultivating a strong company culture. They were consistently a top performer in their industry, thanks in part to their collaboration with colleagues and coaches.
Whitley emphasized the importance of business collaboration groups, such as those that are industry-specific to IT services companies. These groups help business owners learn about best practices, implement those practices, and improve their services while retaining staff. They allow for a force multiplier that fast-tracks best practices and helps businesses stay ahead of the curve.
In November 2022, Brightwire went through a merger with Intelligent Technical Solutions (ITS), a company that matched its core values, with a focus on helping local businesses thrive. The IT services industry is becoming increasingly complex, and staying ahead of potential cyberattacks is critical for Brightwire clients. The merger allows Brightwire to pull resources from a larger company and fast-track its progress in this area. Four months in, the Whitley, Carlisle and the new ITS-Olympia team are settling into their new roles with a continued focus on service to their local area clients.
The merger has allowed Brightwire to lift HR, finance, and accounting off their local operations so they can focus more on service delivery and sales. They are building out a cybersecurity practice, and Whitley is still running sales and marketing while Carlisle handles project management and operations. Their new company has a 24/7 network center, which is a major benefit. They are also building out growth in local markets up and down the west coast.
When asked to share what advice he'd give to other business owners planning an exit strategy Whitley said, "Visualize where you want to be in 10 years and work your way back. Join a peer accountability group in your industry which will help with operations and best practices. Get your financials in order. There are a lot of advisors. We worked with Linda Rose, a Mergers & Acquisitions advisor through the transaction with ITS. This process will get your business valuated and it is a minimum of three-year process. Always be prepared to take advantage of an opportunity that may come your way."
With an unwavering dedication to growth and learning, Whitley and Carlisle have built a thriving enterprise that's a true testament to their hard work and determination. By implementing cutting-edge best practices and fostering a strong company culture, they've set themselves apart as top performers in their industry.
Now, with their recent merger with ITS, Whitley, Carlisle and their team are set to take the enterprise to even greater heights. By streamlining operations and leveraging collective strengths, they can better serve their clients and expand their reach in the industry.