Locally Sourced Agriculture Supply Chain Brought to Life in Thurston County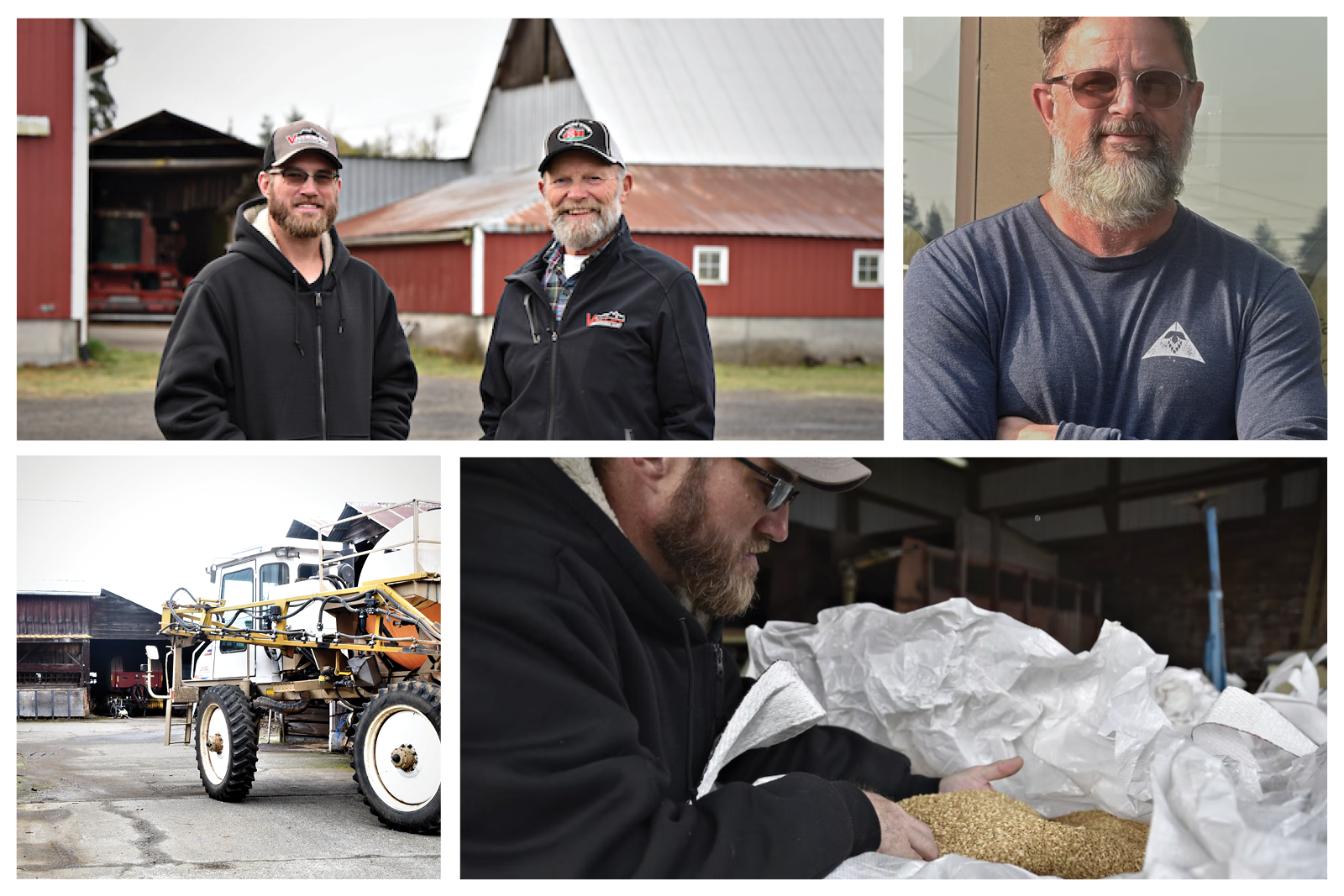 Brewery & Distillery Partners with Southwest Washington Growers Co-Op to Support the Local Economy
Talking Cedar Brewery & Distillery, a tribally-owned destination popular with locals and visiting guests alike, has taken "shop local" to a new level, sourcing the grain required to produce its renowned distilled spirits from the Southwest Washington Growers Co-op Grain Pool. Thirty tons of unmalted grain were recently delivered as part of the 130 tons of locally produced grain that Talking Cedar will buy this year, allowing the program to support fellow local business owners with an eye toward sustainability.
"We're working on additional transportation and storage issues, but this just lays the groundwork for next year," stated Bill Lundeen, Talking Cedar Production Manager. "We're hoping to contract even more acreage from local growers." Talking Cedar Brewery & Distillery is located in the Chehalis River Valley and is the first of its kind in Washington State.
The Chehalis Tribe and Heritage Distilling Company joined forces in 2018 to successfully lobby Congress to repeal the Andrew Jackson-era statute prohibiting distilling on native tribal lands. In 2020 they opened their doors to the public, offering craft brews, spirits including whiskey, gin, rum and flavored vodkas, and a 37,000 square-foot brewpub featuring two distinct bars overlooking production facilities.
The Chehalis Tribe has been connecting with the land for centuries, harvesting local water from a private well in Grand Mound, and their mashing and fermentation process allows local farmers in the valley to reap the benefits of spent grain for cattle. Diversifying its economic base and supporting local growth is an important goal for Talking Cedar. Moving to complete its supply chain with a local grain source is part of its ongoing efforts.
The locally sourced supply chain was brought to life through the convergence of Talking Cedar's desire to source locally and the connections needed to put the pieces together. This moment occurred at the 2021 Thurston County Economic Development (EDC) Regional Economic Forecast & Innovation Expo. The Thurston EDC puts on its annual event each first Thursday in December, working with economic development partner organizations from the surrounding counties of Lewis, Grays Harbor, Mason and Pacific. The event showcases the regional economy and its forecast. Last December, the event organizers put together a panel on the grain supply chain, which led to a successful deal between Talking Cedar and the Southwest Washington Growers Co-op.
"I've always loved the Regional Economic Forecast & Innovation Expo. It's not like any other event I've ever attended or been a part of. Real connections are made that lead to real deals that move our economy forward in real ways that you can see, feel, and taste. It shows the power of this five-county regional event," said Aslan Meade, Director of Strategic Alliances with Thurston Economic Development Council. "The project partners have built a supply chain from the ground up – literally from the ground up with the organization of the local farmers co-op – to developing end markets with storage, distribution, and transportation in between."