Olympia Federal Savings Nominated for Economic Courage Award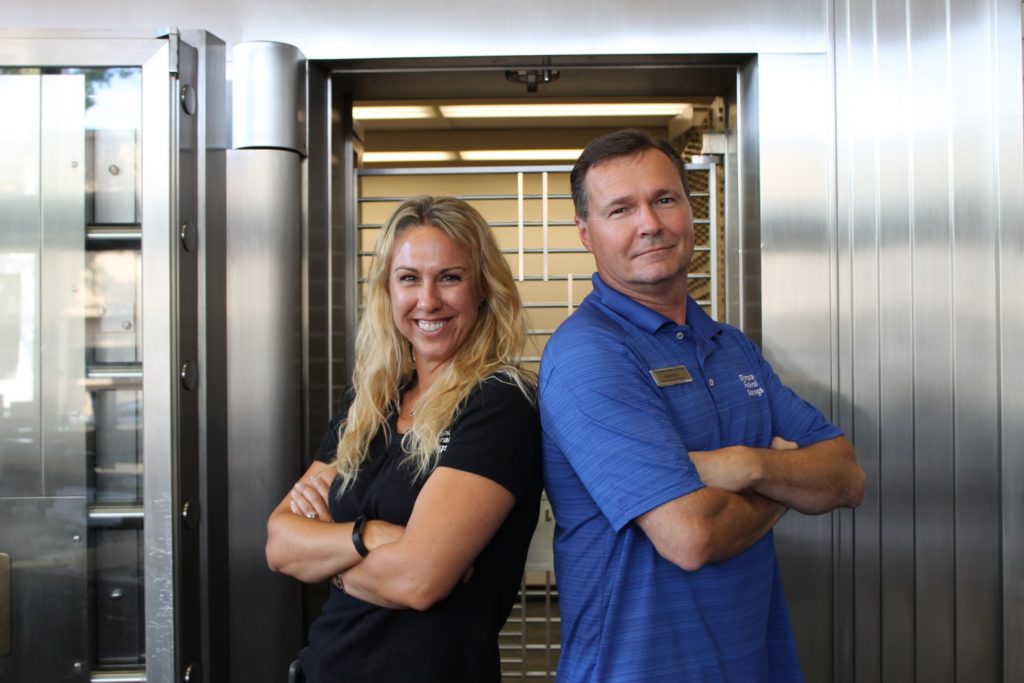 Economic courage could be defined as a leader, a business, nonprofit and or organization that, while facing economic uncertainty and a radical retraction of "business as usual," took extraordinary steps to provide a service, a product, and or a support service that made a positive impact to the community and or employees of their organization. These individuals took economic risks to continue providing a service, product and or resource in the face of unprecedented economic uncertainty. Showing the ability to adapt, change and thrive during uncertainty. The Thurston EDC awarded Economic Courage Awards at the Hootenanny on July 19.
Learn more here: https://thurstonedc.com/hootenanny/.
During the past year, Olympia Federal Savings showed Economic Courage, and they have been nominated for an Economic Courage Award.
We asked the OlyFed team to answer some questions about the past year and how the business took extraordinary steps to impact our community positively. Their answers are below.
Thurston EDC: What year was your business/organization established?
Olympia Federal Savings: July 31, 1906
Thurston EDC: How many employees do you have?
Olympia Federal Savings: Approximately 130.
Thurston EDC: Is your reach local, regional or national?
Olympia Federal Savings: Local. Thurston & Mason Counties.
Thurston EDC: What does your business do? What services do you provide?
Olympia Federal Savings: We are a mutual bank, providing both personal and business financial services from checking and savings to home loans to personal loans to commercial real estate and small business lending. We also provide Wealth Management services including financial planning, investments and insurance. We operate 8 local branches and a robust digital branch.
Thurston EDC: What specific niche does your business fill in this community?
Olympia Federal Savings: OlyFed helps local small businesses and families thrive by helping them save and manage their money to achieve their dreams and goals. For more than 115 years, we've been helping our neighbors become homeowners with construction and mortgage loans that are never sold, but rather retained to ensure the highest quality customer service. From many of the original homes in our region to new many of the new businesses that are popping up and growing around town; OlyFed has played an integral role in the economic development of Thurston County. When you bank with OlyFed, you're making your most impactful "shop local" decision since deposits and loans stay right here in our community, building our local economy and the infrastructure that enhances our quality of life.
Thurston EDC: What are some key elements you attribute to your business's success?
Olympia Federal Savings: Some key elements that have contributed to OlyFed's success are as follows:
-We invest in our community, contributing more than 10% of our profits to local nonprofits each year. Last year that equaled more than $445,000
-Not only do we make philanthropic investments, but we also match them with our time and talents. OlyFedders serve on more than 25 local boards for directors and contributed more than 800 hours of service in 2021.
-We are committed to serving everyone in our community! Last year we launched our Community Checking program to serve the more than 17,000 unbanked and underbanked individuals in our community. We also launched an Affordable Home Loan Program to help low-to-moderate income households realize the dream of homeownership.
-When it comes to mortgage lending, everyone gets the same great rate, regardless of credit score and we don't sell our loans because that would be like selling our relationships with our customers.
-We donate two cents for every customer debit card transaction to a different local nonprofit each month.
-We've invested millions in technology and innovation to provide the best digital banking experience possible.
-Lastly, we have and always will put people and relationships above the bottom line.
Carrie Whisler and Ken Pekola at Olympia Federal Savings