Looking for updates on new federal resources? It will take a few days for programs to be prepared for rollout, but your best resources are and will be through the Small Business Administration (SBA):
1) SBA Website: www.sba.gov — and more specifically: www.sba.gov/paycheckprotection and www.sba.gov/coronavirus
2) Subscribe to SBA email updates: www.sba.gov/updates
3) Follow the SBA on social media: Twitter | Instagram | Facebook | YouTube | LinkedIn
In the meantime, check out these FREE online small business training sessions through the Washington Small Business Development Center, including dozens of short podcasts: https://wsbdc.org/training/
The Washington State Arts Commission is pleased to host Mark Costello and Janie Sacco from the Small Business Administration Seattle District Office to discuss options for pandemic relief available to the cultural sector.
Webinar topics include:
Paycheck Protection Program (PPP)
Shuttered Venue Operators Grant (SVOG)
Economic Injury Disaster Loans (EIDL) and Targeted EIDL Advance
Wednesday, January 27, 2021, at 4:00 p.m.
Looking for the Southwest Washington Food Hub?
BUSINESS RESOURCE HOTLINE
1- (888) 821-6652
A live person will assist you with questions and directions to current resources available in Thurston County. This Hotline is brought to you by the City of Olympia.



COVID-19 Funding Available
Grants
We know that the impact right now on businesses and sales is real and significant. The truth is that grant money at the moment for businesses is minimal and often available for small geographic areas.
Loans
We recommend you talk to your local lender from your current bank about options for lending. Banks are eager to support their clients right now and it is likely the quickest way to access capital. Even if you do not need the capital now it is not a bad idea to secure a line of credit in the event that you may need it. We recommend you talk with an advisor about planning for your cash flow needs and be sure that you'll be able to afford a loan payment. If you currently have a loan and are concerned about meeting the payment terms and dates, please reach out to them to see about options during this time.

SBA's Economic Injury Disaster Loan
The EIDL is available to those who qualify both nonprofits and for profit businesses. They have a low interest rate with a max rate of 4%.
Check out the Fact Sheets (English | En Español), Three-Step Process, and Loan Application.
In addition to the SBA EIDL program, other SBA loans that may be able to support you now. SBA loan providers can be found at many local banks. If you need assistance connecting to a SBA loan officer check out Lender Match is an SBA site to introduce applicants with SBA lending partners utilizing our regular loan products.
Do you currently have an SBA loan?
Did you know you can apply for a 90-day payment deferral? Reach out to your lender who helped you secure the SBA loan to obtain the correct forms. Through SBA's regular policies, SBA participating lenders have some servicing flexibilities where they may be able to work with you on payment deferments, loan modifications, etc.
In addition to traditional commercial lenders, the SBA has micro-lending partners where loans offered range from $500 to $50,000. SBA provides funding to these organizations who then re-lend this money to qualified small businesses. The microloan program may be a fit for relatively small financing needs or in instances where a loan applicant is having difficulty obtaining financing from a traditional lender. The active SBA micro-lenders in the area include Business Impact Northwest, Ventures and MercyCorps Northwest.
SBA-Related Links To Explore
Business Resources
At this time, businesses should go into recession planning mode, and currently, the Washington Small Business Development Center is recommended to put together a six-month recession plan. The people who help you start, run, and grow your business are the same resources that can help you now. They can help you prepare a plan, help you cash flow plan, and help you prepare for loan applications. Check out the following local resources: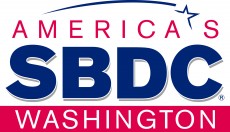 The Washington Small Business Development Centers
The WSBDC's are ready to support you. An SBA-funded program that has existed for more than 40 years is here to help! Their advisors have owned businesses and completed extensive training to become a certified business advisor. These services are paid with your tax dollars and offered at no charge to you. Locally in Thurston County, we have two advisors and many more across the state. They offer one on one online and phone sessions during this time as well as many group webinars.
Check out the Washington Small Business Development Centers resource links below to learn more:
Every day at 11 am, they are hosting a business resiliency webinar:

SCORE
For over 50 years, SCORE has served as America's premier source of free business mentoring and education. As a resource partner of the U.S. Small Business Administration (SBA), SCORE has helped more than 11 million entrepreneurs through mentoring, workshops and educational resources since 1964. They are offering online and phone sessions with their many mentors across the country.
You can search for a mentor by industry or topic at www.score.org.
Additional Resources SCORE has for businesses: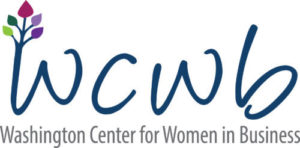 WCWB- Washington Center for Women in Business
The WCWB is a program of the Center for Business & Innovation (CB&I), whose mission is to empower entrepreneurs to succeed in business by providing coaching, training, and technical assistance on a wide variety of topics. Right now web-based delivery methods and phone services are available throughout most of the State of Washington. We can serve you in English or Spanish.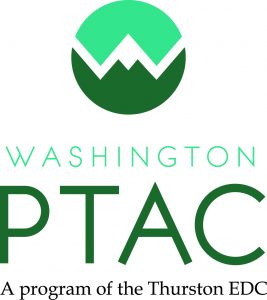 Washington Procurement Technical Assistance Center
Sign up for services at www.washingtonptac.org
The PTAC is a program of the Thurston Economic Development Council, whose mission is to increase the government contracts and subcontracts that are awarded to businesses.  One on one technical assistance is provided at no-cost.  During the COVID emergency, PTAC is working with businesses offering solutions to government agencies and assisting agencies with connecting to suppliers.
Keep an Eye on these Up-To-Date Resources