Target Zone Grant & Community Support Helps Revival Motors and Coffee Start Again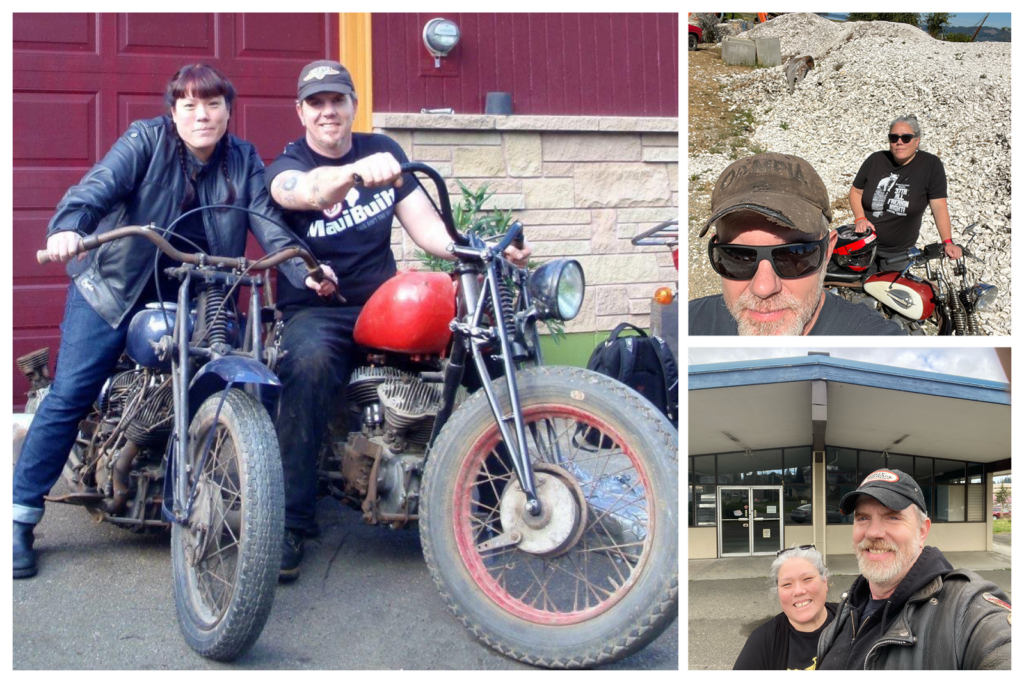 At its original location, Revival Motors & Coffee Co. was more than a motorcycle repair shop or cafe. It was a neighborhood hub for motorcycle enthusiasts of all stripes, including many who don't fit the typical biker profile. That was intentional, according to co-founder Audrey Henley. "When you as a woman or any kind of young rider walk into a garage, you're often ignored," she notes. "There's an assumption that you don't know anything about your motorcycle. As a woman of color, I would find that a lot. We built this space for all kinds of riders, new, experienced, gay, straight, women. It was important that it focused on accepting all of them."
Revival combined multiple passions of both Henley, executive director of Olympia Film Society, and her husband Jimmi Davies, a world-renowned coppersmith and one of a handful who still creates copper art by hand. Everything from the hardwood floors, originally from Olympia Knitting Mills, which later housed the iconic K records, to the wooden beams from Seattle's Old Spaghetti Factory, where the couple had their first adult date, was imbued with history and meaning. "It was a perfect space that combined our aesthetic," says Henley.
On December 15, 2021, that space and all it represented was lost when the neighboring Market Flats apartment complex, then under construction, caught fire. The blaze continued for nearly two days, and by the time it was under control, sixteen businesses and multiple historic buildings were either gone entirely or damaged. Henley and Davies arrived on the scene to find other business owners already there, staring at the remains of their livelihoods. "It was so awful," she recalls. "You could hear the building caving in on itself and the sirens wailing. It was so surreal."
While there is no replacing the personal and historic value of their original location, Henley and Davies have since reopened at a new location on 412 4th Ave with support from a GoFundMe campaign. They also received a Thurston County Target Zone Business Startup Grant through the Thurston Economic Development Council. The grant aims to address economic inequity by investing in the areas and people most vulnerable to the impacts of the COVID-19 pandemic. Applicants had to meet specific industry, housing cost or income-related criteria.
"We congratulate Revival Motors & Coffee for being one of the awardees of the grant and look forward to their continued success in our community," said Mayra Pena, BIPOC Business Community Liaison, Thurston Economic Development Council.
"The GoFundMe campaign and the Target Zone Grant have allowed us to put a down payment on a mid-century modern historic building on Union Ave in downtown Olympia," says Henley. "It's a former dry-cleaning business that has some environmental damage, so we'll be doing some structural repairs. This helps us open our doors as both the coffee shop and the motorcycle garage."
Once that happens, Revival Motors & Coffee will fully live up to its name, rising from the ashes to again serve as a gathering place for Olympia's diverse biking community. "People have said they've felt like something was missing from their lives while we were closed," Henley says. "We've had support from people who don't even ride motorcycles."