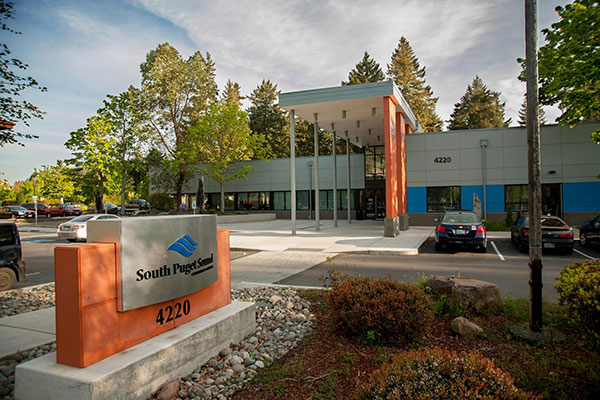 South Puget Sound Community College (SPSCC) was recently the subject of an economic impact study generated by the Thurston County Economic Development Council. The report highlights SPSCC's total economic impact to Thurston County, which measures $930 million and 6.9% of the Gross Regional Product.
"We take our 6,000 students and move them into the community where they help us produce an almost $1 billion impact," said SPSCC president Timothy Stokes.
The report takes into account the economic activities of SPSCC based on three important elements and their impact on the local economy: SPSCC's operations spending, spending by students, and additional productivity provided to Thurston County by SPSCC alumni.
Using data compiled from the 2017-2018 school year, the report found that daily operation and SPSCC's 371 full-time employees creates a $43 million impact, while an additional $5.1 million comes from current student spending. After completing their education, most SPSCC graduates stay in the Thurston County area and contribute to the economy. The alumni sustain 5,300 jobs and account for $340.5 million in labor income, with an added $795 million in production of goods and services.
According to the study, SPSCC remains a positive impact behind Thurston County's economy by bringing skilled and educated graduates into the workforce.
The full report is available at spscc.edu/impact.