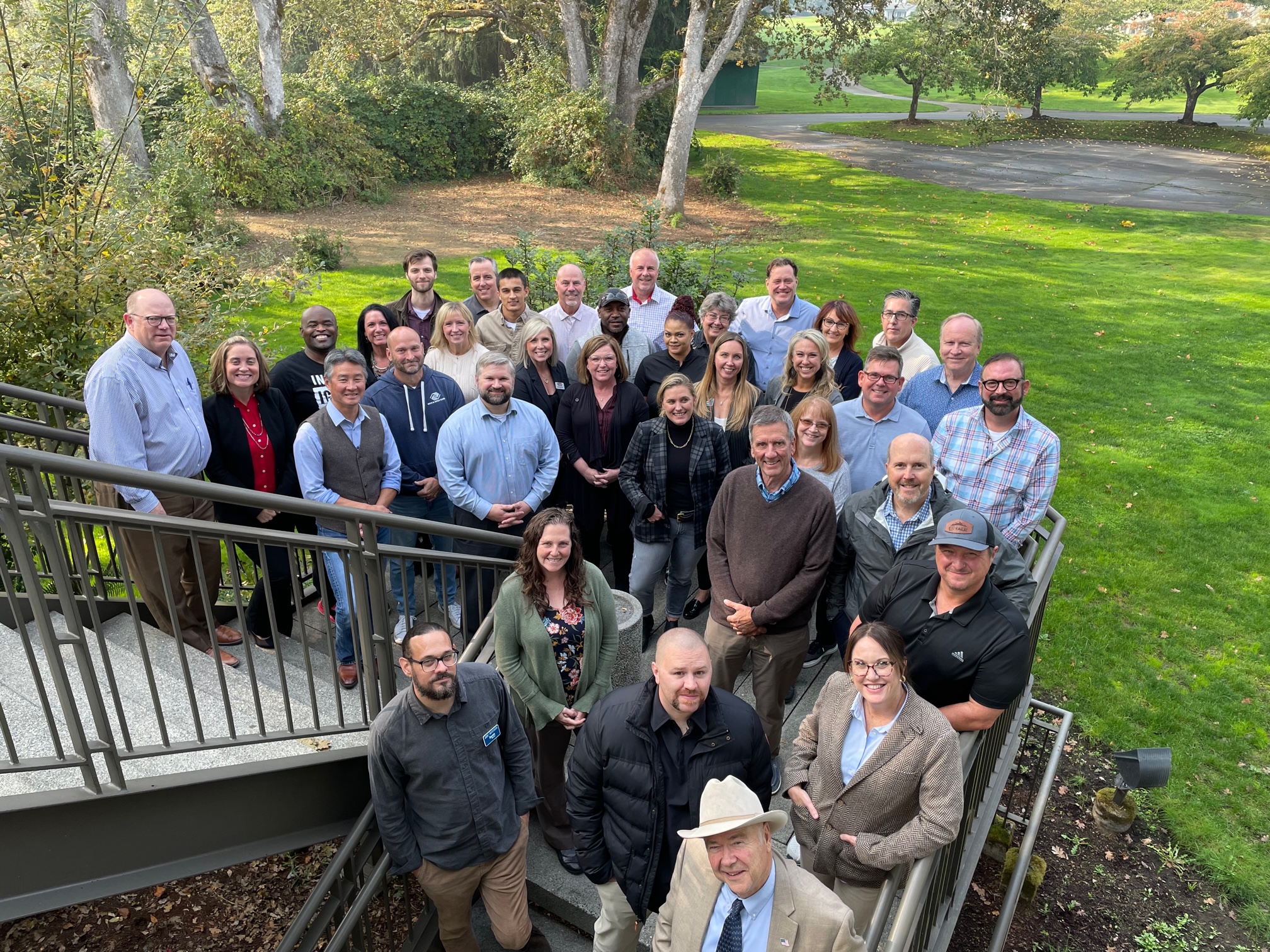 Thurston EDC Holds Leadership Retreat
Thurston Economic Development Council and Center for Business & Innovation (EDC) Staff and its Board of Directors convened on October 19 at Indian Summer Golf & Country Club in Olympia for its annual planning retreat. The venue was ideal for nearly forty leaders from the public and private sector across several Thurston County employers to focus on future opportunities and identify potential needs.
Emerging ideas and areas of emphasis from the retreat continue to align with EDC principles of Retain, Expand, and Recruit. Three overarching themes emerged from small and large group discussions:
Belonging: Retain and encourage employers and the entrepreneurial ecosystem to provide an environment where leadership and management are held accountable, employees and entrepreneurs provide meaningful input, build confidence, and recognize that they are valued.
Attractions: Support the development and expand investments in employers and attractions that create opportunities to engage and establish long-term connections with visitors and residents.
Workplace/Financial Security: Recruit to increase opportunities engaging new employees, families, and students and create belonging within our community and communities where folks are included and accepted and feel secure.
Leadership will prioritize these retreat takeaways while advocating on behalf of the organization. The strategic components of building a community, while sometimes overly complex, are built upon connections and partnerships. In this vein, the leadership of the EDC and its Center for Business & Innovation will continue building an economy that is equitable, resilient, and accessible.
Please click here for a complete list of Thurston Economic Development Council and Center for Business & Innovation Board members and other information.