Chicory Nominated for Economic Courage Award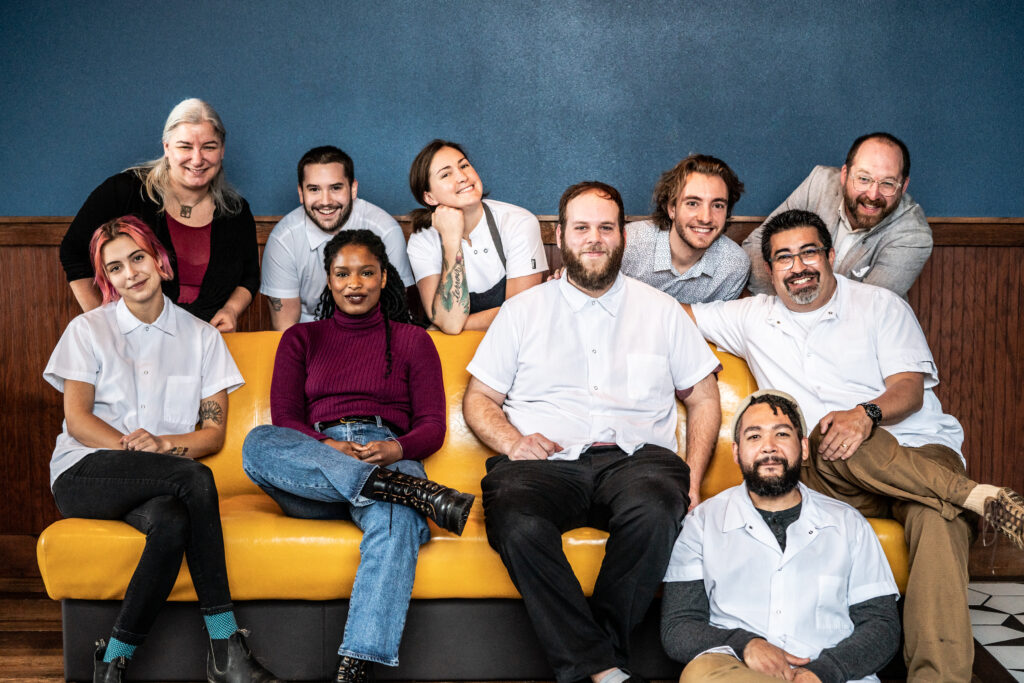 Economic courage could be defined as a leader, a business, nonprofit and or organization that, while facing economic uncertainty and a radical retraction of "business as usual," took extraordinary steps to provide a service, a product, and or a support service that made a positive impact to the community and or employees of their organization. These are individuals that took economic risks to continue to provide a service, product and or resource in the face of unprecedented economic uncertainty. Showing the ability to adapt, change and thrive during a time of uncertainty. The Thurston EDC awarded Economic Courage Awards at the Hootenanny on July 19.
Learn more here: https://thurstonedc.com/hootenanny/.
During the past year, Chicory showed Economic Courage and they have been nominated for an Economic Courage Award.
We asked Chicory to answer some questions about the past year and how the business took extraordinary steps to impact our community positively. Her answers are below.
Thurston EDC: What year was your business/organization established?
Chicory: July 2020
Thurston EDC: How many employees do you have?
Chicory: 12
Thurston EDC: Is your reach local, regional or national?
Chicory: Regional
Thurston EDC: What does your business do?
Chicory: Chicory is a casual fine dining restaurant that highlights the abundance of the Pacific Northwest with an influence from the American South.
Thurston EDC: What services do you provide?
Chicory: Chicory serves dinner on the weekdays, and brunch and dinner on Saturdays and Sundays, as well as a thoughtfully curated wine, beer, cider and cocktail list.
Thurston EDC: What specific niche does your business fill in this community?
Chicory: Chicory focuses on working with regional businesses and purveyors such as farmers, fishermen, cheesemakers and other producers to celebrate, support, and enrich the local community.
Thurston EDC: What are some key elements you attribute to your business's success?
Chicory: The owners, Adam Wagner and Elise Landry, have put countless hours of sweat equity into the restaurant space and infrastructure from the beginning. They continue to work daily, as the sole managers of the restaurant throughout the pandemic. In lieu of a tipping policy, there is a 20% service charge automatically applied to all dine-in checks, the funds from this charge are split equally among the entire staff (management excluded), which results in higher wages and a more equitable work environment. This, in turn, has kept employee retention high. Chicory is also one of few restaurants in Olympia that sources its ingredients locally and seasonally, which results in a dynamic menu that is unique to the rest of the offerings in the area.