Looking for updates on new federal resources? It will take a few days for programs to be prepared for rollout, but your best resources are and will be through the Small Business Administration (SBA):
1) SBA Website: www.sba.gov — and more specifically: www.sba.gov/paycheckprotection and www.sba.gov/coronavirus
2) Subscribe to SBA email updates: www.sba.gov/updates
3) Follow the SBA on social media: Twitter | Instagram | Facebook | YouTube | LinkedIn
In the meantime, check out these FREE online small business training sessions through the Washington Small Business Development Center, including dozens of short podcasts: https://wsbdc.org/training/
Looking for the Southwest Washington Food Hub?
BUSINESS RESOURCE HOTLINE
1- (888) 821-6652
A live person will assist you with questions and directions to current resources available in Thurston County. This Hotline is brought to you by the City of Olympia.
5 Things You Should Know About the Paycheck Protection Program (PPP)
1. There is more than $130 billion in PPP funding still available … and now, more flexibility too.
2. The last date on which a PPP loan application can be approved is June 30, 2020.
3. SBA Resource Partners can help you with the PPP application or loan forgiveness process.
4. The SBA wants to know how the PPP has helped your business.
5. Report fraud to the SBA Office of Inspector General.
At 9 a.m. Pacific Time (noon EDT) on Monday, May 4, the SBA will begin accepting new EIDL and EIDL Advance applications on a limited basis only to U.S. agricultural businesses. These new ag business loans will be funded from the most recent round of stimulus funding. Appy at www.SBA.gov/Disaster.
Agricultural businesses include those businesses with fewer than 500 employees engaged in the production of food and fiber, ranching, and raising of livestock, aquaculture, and all other farming and agricultural related industries.
Commerce provides $9 million in rent and energy assistance to serve estimated 5,000 low-income households
Washington state residents currently participating in the federal Low-Income Heating and Energy Assistance Program (LIHEAP) may apply for special crisis benefits
OLYMPIA, WA — The Department of Commerce last week provided up to $1,000 in rental assistance and up to $500 in energy assistance for households that qualify for the federal Low-Income Home Energy Assistance Program (LIHEAP). The crisis funding will be distributed through Commerce's statewide network of community action agencies, and is expected to serve an estimated 5,000 eligible households.
New roundtables offered to second-stage CEOs:
Navigating a Post-COVID World
Registration is open for the Department of Commerce's new Washington PeerSpectives Roundtables. There are 15 openings in each roundtable, which allow second-stage CEOs and business owners to share ideas, discuss issues and explore best practices in a secure, private virtual boardroom.
Roundtables are conducted online by a facilitator with the Edward Lowe Foundation. There is no set agenda. Second-stage business leaders control the discussion, from financial strategies in trying times and supply chain disruptions to resuming operations in an age of social distancing. Participation is FREE!
Session 1: Tuesdays – May 19, June 9 and June 23
Session 2: Thursdays – May 21, June 11 and June 25
To see if your second-stage company is eligible and to apply, visit https://bit.ly/wa-roundtables
Space is limited to 15 qualifying second-stage businesses for each session. Participants will not be seated in the same roundtable as a competitor.
The Employee Retention Credit is a refundable tax credit against certain employment
taxes equal to 50 percent of the qualified wages an eligible employer pays to employees after
March 12, 2020, and before January 1, 2021. Eligible employers can get immediate access to
the credit by reducing employment tax deposits they are otherwise required to make.
CARES ACT ROUND TWO: NEW FUNDING AVAILABLE SOON!
Today, Congress has passed the Paycheck Protection Program (PPP) and Health Care Enhancement Act, which provides critical additional funding for American workers and small businesses affected by the coronavirus pandemic.
This additional funding impacts the Paycheck Protection Program (PPP) and Economic Injury Disaster Loan (EIDL)
We care about you and urge you to act fast! Here's what we know:
1. If you have already applied for the PPP,  you should not have to apply again.
2. If you have not applied for the PPP check with your lender to see if they are SBA approved. If they are not, consider checking with alternative lenders including PayPal, Intuit, Square and Kabbage.
3. The SBA administers the EIDL. Continue to check back here to apply for this forgivable loan:
https://www.sba.gov/funding-programs/loans/coronavirus-relief-options
4. If you have not applied for EIDL since 4/3 you will have to reapply.
For more information about this new funding, click on this link:
https://home.treasury.gov/news/press-releases/sm987
or here:
https://www.nytimes.com/2020/04/23/us/coronavirus-live-news-coverage.html?action=click&module=Spotlight&pgtype=Homepage
Need Financial Support Now? No-Cost Technical Support and Lending Opportunity Available for WA Non-Profits Serving Rural and Underserved Communities Interested in the SBA's PPP
Does your non-profit need funding now?
The US Congress just passed an additional $484 billion in emergency coronavirus aid, replenishing the Paycheck Protection Program (PPP) loans/grants for small businesses and nonprofits. The Congressional deal includes $321 billion in additional funding for the PPP.  The bill has been signed into law and the US Small Business Administration (SBA) re-opened the PPP loan application portal on Monday morning, April 27.  Given the demand for these funds, we expect the new funding will be exhausted just a few days.
It's not too late to pursue this funding to support your organization. Free technical assistance is available to nonprofits which serve underserved and rural communities through 501 Commons, a nonprofit focused on sustaining and growing strong nonprofit organizations across Washington. 501 Commons can help you with pursuing a loan from your local financial institution, or there is also a special opportunity for your PPP application to be prioritized through the National Development Council (NDC), a national nonprofit focused on increasing the flow of capital to underserved communities. Please note that applications supported by 501 Commons or submitted through the NDC don't guarantee funding, but your application will be well-positioned in the process.
Here's information about the US Small Business Administration's Paycheck Protection Program, which provides loan forgiveness to approved applicants for retaining employees.
Did you already apply to the PPP program, and have a stalled loan, or do want to apply? If so, please fill out this brief survey so 501 Commons can match you with:
available lenders including the nonprofit National Development Council (NDC), an approved SBA lender
application assistance to get stalled loans through the process
These services are free, but you need to act immediately to be in the queue to receive funds.
The survey will take from 1-5 minutes of your time, and will help 501 Commons serve you quickly. Depending on your responses, 501 Commons will email you information about how we can help you start an application with a lender or get one successfully submitted.
Should you experience a problem, email [email protected]
Information and Resources:
Visit 501 Commons' federal funding resources page for resources and advice to help optimize your chances of converting the PPP loan partially or totally to a grant. You will also find free tools to monitor your cash position and cash flow.
501 Commons also provides free advice and information on a wide range of topics and referrals to the approved consultants and service providers listed in the Nonprofit Resource Directory.
We wish you health and success in navigating these challenging times.
NOON MONDAY OPEN – THURSTON COUNTY QUALIFIES
The US Chamber of Commerce Foundation is launching the Save Small Business Fund in effort to provide $5,000 grants to small employers.
Applications open on Monday, April 20th. Please consider applying here as well:  https://savesmallbusiness.com
Apply as soon as possible – grants based on order received.
For more information on the Save Small Business Grant Fund including qualifications, the application process and FAQs, please click here
City of Lacey Small Business Grant Application is now closed
Haga clic aquí para obtener información sobre la subvención.
This is a first come, first serve application process. Due to the high volume of applications being received,  not all that apply will receive funding. Funding is currently limited. As we gather more resources additional funding may become available.
Working Washington Small Business Emergency Grant is now closed.
This grant is now closed. We received nearly 800 applications for 64 grants. Our grant committee is working on carefully reviewing ALL applications and we will announce awards in mid to late May, 2020. Thank you.
Thursday, April 16 Updates: Lapse in Appropriations Notice:
SBA is unable to accept new applications at this time for the Paycheck Protection Program or the Economic Injury Disaster Loan (EIDL)-COVID-19 related assistance program (including EIDL Advances) based on available appropriations funding.
EIDL applicants who have already submitted their applications will continue to be processed on a first-come, first-served basis.
To learn more about other relief options available for small business, click here.
SBA Administrator Jovita Carranza and U.S. Treasury Secretary Steven Mnuchin have issued this joint statement appealing to Congress for additional funds to pass.
Please check back into www.sba.gov/coronavirus for new information.



COVID-19 Funding Available
Grants
We know that the impact right now on businesses and sales is real and significant. The truth is that grant money at the moment for businesses is minimal and often available for small geographic areas.
Loans
We recommend you talk to your local lender from your current bank about options for lending. Banks are eager to support their clients right now and it is likely the quickest way to access capital. Even if you do not need the capital now it is not a bad idea to secure a line of credit in the event that you may need it. We recommend you talk with an advisor about planning for your cash flow needs and be sure that you'll be able to afford a loan payment. If you currently have a loan and are concerned about meeting the payment terms and dates, please reach out to them to see about options during this time.

SBA's Economic Injury Disaster Loan
The EIDL is available to those who qualify both nonprofits and for profit businesses. They have a low interest rate with a max rate of 4%.
Check out the Fact Sheets (English | En Español), Three-Step Process, and Loan Application.
In addition to the SBA EIDL program, other SBA loans that may be able to support you now. SBA loan providers can be found at many local banks. If you need assistance connecting to a SBA loan officer check out Lender Match is an SBA site to introduce applicants with SBA lending partners utilizing our regular loan products.
Do you currently have an SBA loan?
Did you know you can apply for a 90-day payment deferral? Reach out to your lender who helped you secure the SBA loan to obtain the correct forms. Through SBA's regular policies, SBA participating lenders have some servicing flexibilities where they may be able to work with you on payment deferments, loan modifications, etc.
In addition to traditional commercial lenders, the SBA has micro-lending partners where loans offered range from $500 to $50,000. SBA provides funding to these organizations who then re-lend this money to qualified small businesses. The microloan program may be a fit for relatively small financing needs or in instances where a loan applicant is having difficulty obtaining financing from a traditional lender. The active SBA micro-lenders in the area include Business Impact Northwest, Ventures and MercyCorps Northwest.
SBA-Related Links To Explore
Business Resources
At this time, businesses should go into recession planning mode, and currently, the Washington Small Business Development Center is recommended to put together a six-month recession plan. The people who help you start, run, and grow your business are the same resources that can help you now. They can help you prepare a plan, help you cash flow plan, and help you prepare for loan applications. Check out the following local resources: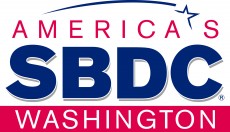 The Washington Small Business Development Centers
The WSBDC's are ready to support you. An SBA-funded program that has existed for more than 40 years is here to help! Their advisors have owned businesses and completed extensive training to become a certified business advisor. These services are paid with your tax dollars and offered at no charge to you. Locally in Thurston County, we have two advisors and many more across the state. They offer one on one online and phone sessions during this time as well as many group webinars.
Check out the Washington Small Business Development Centers resource links below to learn more:
Every day at 11 am, they are hosting a business resiliency webinar:

SCORE
For over 50 years, SCORE has served as America's premier source of free business mentoring and education. As a resource partner of the U.S. Small Business Administration (SBA), SCORE has helped more than 11 million entrepreneurs through mentoring, workshops and educational resources since 1964. They are offering online and phone sessions with their many mentors across the country.
You can search for a mentor by industry or topic at www.score.org.
Additional Resources SCORE has for businesses: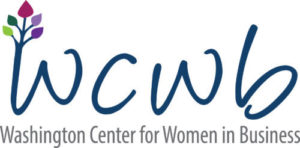 WCWB- Washington Center for Women in Business
The WCWB is a program of the Center for Business & Innovation (CB&I), whose mission is to empower entrepreneurs to succeed in business by providing coaching, training, and technical assistance on a wide variety of topics. Right now web-based delivery methods and phone services are available throughout most of the State of Washington. We can serve you in English or Spanish.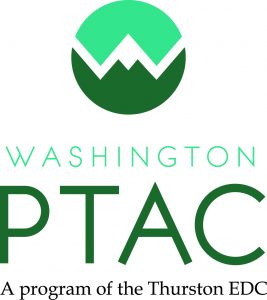 Washington Procurement Technical Assistance Center
Sign up for services at www.washingtonptac.org
The PTAC is a program of the Thurston Economic Development Council, whose mission is to increase the government contracts and subcontracts that are awarded to businesses.  One on one technical assistance is provided at no-cost.  During the COVID emergency, PTAC is working with businesses offering solutions to government agencies and assisting agencies with connecting to suppliers.
Keep an Eye on these Up-To-Date Resources