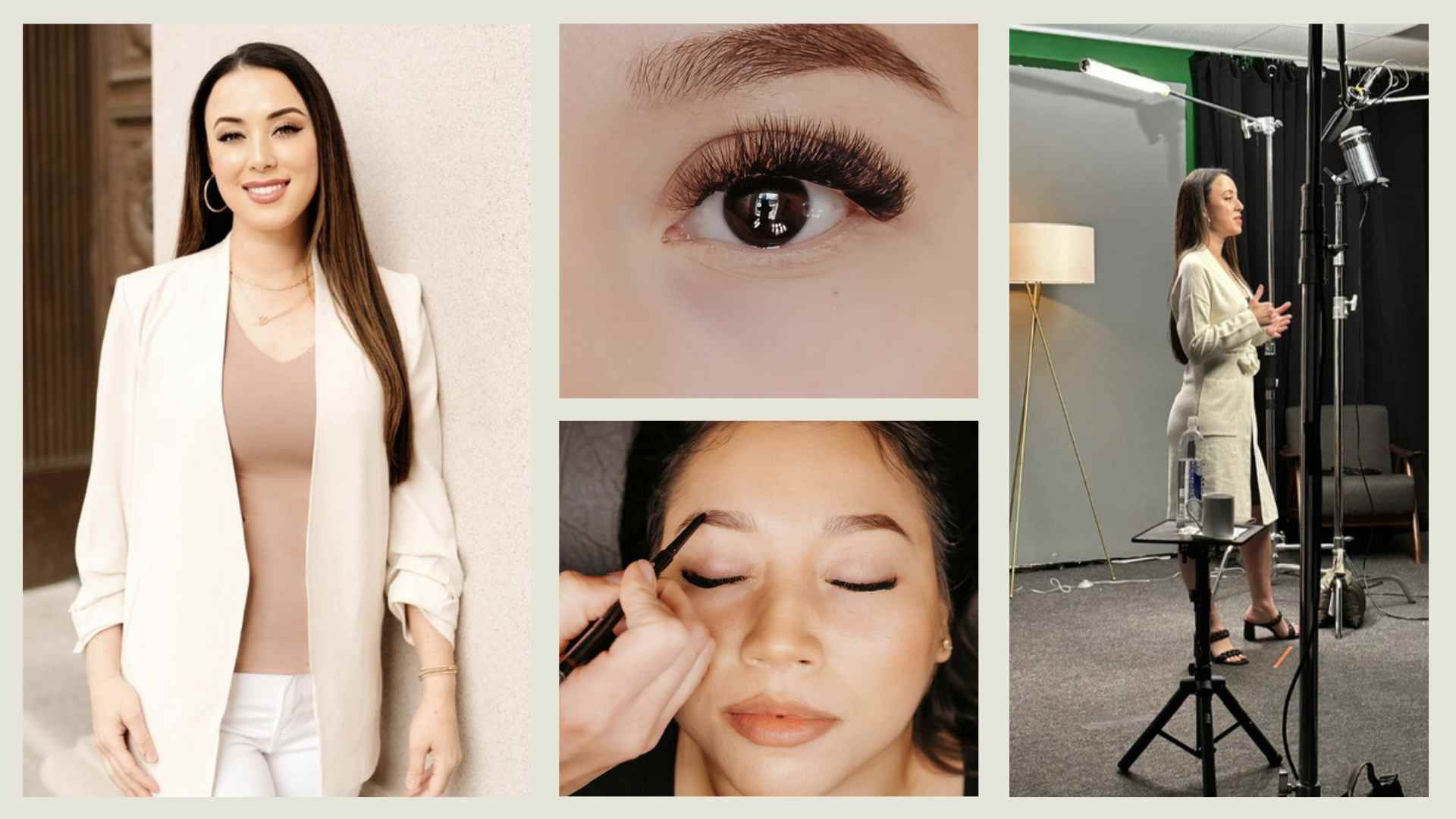 Building a Beautiful Future at Miss Priss Lash and Brow Academy
Dive into a world of beauty and innovation where pampering meets education – at Miss Priss Lash and Brow Academy. Beyond the typical skincare and beauty treatments, Miss Priss is redefining industry standards by offering cutting-edge academy classes that transform professionals into masters of trends like brow lamination and lash lifts.
And thanks to the game-changing support of the Thurston Economic Development Council (EDC) and the Thurston Strong Target Zone Business Start-Up Grant, Miss Priss Lash and Brow Academy is not only thriving, but they are also revolutionizing the post-pandemic beauty landscape, setting the gold standard for education and services.
Target Zone Grants were made available through the US Department of Treasury under the American Rescue Plan Act and funded through Thurston County. The Thurston EDC administered and managed the grants and mentored applicants through the process.
First, Some History
In 2013, Jin Mi Williams founded Miss Priss Lash and Brow salon, and in 2016, she established an in-person training academy. Her journey with the EDC began while seeking to expand the training aspect of their business. Realtor Amy Evans of Kidder Mathews recommended reaching out to the EDC for potential grant funding dedicated to new business development and renovations, and the rest became history. The EDC's support became a pivotal moment, propelling Miss Priss Lash and Brow toward remarkable success.
Thanks to the Target Zone Business Start-Up Grant, Miss Priss launched an online academy—Miss Priss Lash and Brow Academy.
The Academy
With Jin Mi's guidance, salon owners confidently expand their businesses, increase income, and reclaim their time. Under Jin Mi's mentorship, the academy's impact on the industry is set to thrive, empowering salon owners through a comprehensive and empowering roadmap.
The grant not only validates Jin Mi's dedication and expertise but ensures her invaluable knowledge reaches a wider audience, fostering growth and success within the beauty community. Miss Priss' staff embraces learning as they create an engaging online training experience, welcoming specialist guests to share their expertise through informative training videos.
Business is also booming at the salon, a testament to the hard work of Williams and her team. They have witnessed remarkable growth in the demand for Lash Extensions and Brow Services, with many beauty colleges in the Puget Sound area now incorporating these services into their curriculum. While not required for licensing, being licensed in Washington State is essential to offer these sought-after services, driving the industry's growth and Miss Priss's success.
These challenges present new hurdles for the beauty industry. "Potential students interested in our courses often lack licenses or are seeking to acquire one. Additionally, many esthetics courses don't provide in-depth training or have instructors experienced in these services, despite high costs," she said.
However, Jin Mi Williams is not one to back down from challenges. Her passion for understanding the community's needs led to the opening of a skincare school with experienced instructors and a full esthetics program that can license students in Washington State.
"I am not one to throw in the towel as I believe challenges only encourage me to ask questions and understand the needs of this community. We are now moving forward by opening a skincare school that can not only certify students with experienced instructors in this field but also offer a full esthetics program that will be able to license students in Washington State. We hope to continue to work with the EDC and other organizations to bring awareness to our community about the services it offers, how it's helped us, and what we are doing to give back to our community," she said.
Jin Mi Williams urges fellow small businesses to connect with the EDC and civic groups for invaluable support. She believes that by utilizing the EDC's step-by-step guides ensures success and minimizes chances of failure.
Learn More
Miss Priss Lash and Brow Academy
MissPrissLashAndBrow