A&E Relocation Services Nominated for an Economic Courage Award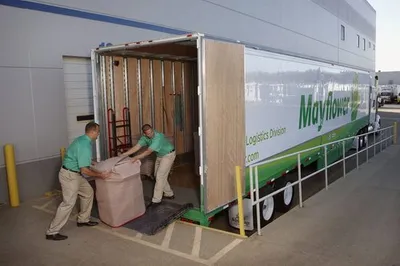 Economic courage could be defined as a leader, a business, nonprofit and or organization that, while facing economic uncertainty and a radical retraction of "business as usual," took extraordinary steps to provide a service, a product, and or a support service that made a positive impact to the community and or employees of their organization. These individuals took economic risks to continue providing a service, product and or resource in the face of unprecedented economic uncertainty. Showing the ability to adapt, change and thrive during uncertainty. The Thurston EDC awarded Economic Courage Awards at the Hootenanny on July 19.
Learn more here: https://thurstonedc.com/hootenanny/.
During the past year, A&E Relocation Services showed Economic Courage, and they have been nominated for an Economic Courage Award.
We asked the A&E team to answer some questions about the past year and how the business took extraordinary steps to impact our community positively. Their answers are below.
Thurston EDC: What year was your business/organization established?
A&E: In 2002 A&E was established to purchase the assets of Conrad Moving and Storage, so began in 2002.
Thurston EDC: How many employees do you have?
A&E: 63
Thurston EDC: Is your reach local, regional or national?
A&E: Worldwide.
Thurston EDC: What does your business do? What services do you provide?
A&E: Moving & Storage services to private families, military families, corporate accounts and others.  Also, do warehousing and distribution for Fortune 500 clients to a warehouse, locate and distribute their products.  Also do third-party logistics drop ship to people who buy products from Amazon, Overstock, etc.
Thurston EDC: What specific niche does your business fill in this community?
A&E:  Quality moving & storage are very important.  We serve hundreds of military families each year into and out of our community.  We also provide warehousing for retail stock to large corporations in the region.
Thurston EDC: What are some key elements you attribute to your business's success?
A&E: Long term employee retention is key.  We pay at the top end of the industry and offer benefits and a family-style environment for all employees.  Another key to our growth was to recognize early on the need for upcoming warehousing and distribution as the general public moves away from brick and mortar stores to more online purchasing.  That was key to our growth from 44,000 sq ft of warehouse space a year ago to 225,000 sq ft today.  The risk of this expansion goes without saying, but we have been able to gain the clientele needed to continue our growth.