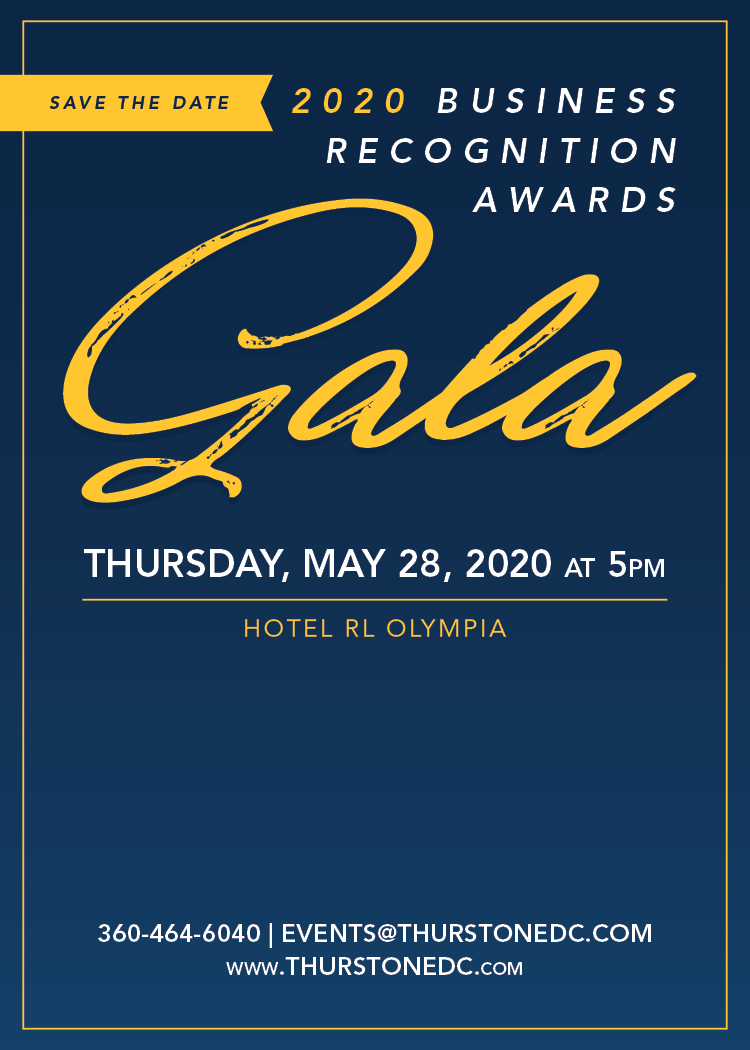 Call for Nominations
Since 1985, the Thurston Economic Development Council (EDC) has honored local businesses and celebrated the role they play in supporting the economic health of our region. Nominations are now open for the Thurston EDC's annual Business Awards. This will be the 31st year the EDC has given the Business Awards – awards which are a celebration of business and community excellence in Thurston County.
There are four categories including New Business of the Year, Small Business of the Year, Non-Profit of the Year and Large Business of the Year.
The business must be located within Thurston County. Nominations open today and will close on March 3, 2020. Nominations may be anonymous.
The EDC will announce the winners at our 2020 Business Awards Gala & Investor Dinner on Thursday, May 28, 2020, at Hotel RL Olympia. Tickets to the Gala are available here.
Please take a few moments to nominate an outstanding business in Thurston County that meets the criteria of one of the four categories. Criteria can be found here.
Thank you for your participation in this event!
For more information please contact Holly House, Thurston EDC Events Manager at [email protected]