South Sound Community Farmland Trust Nominated for Economic Courage Award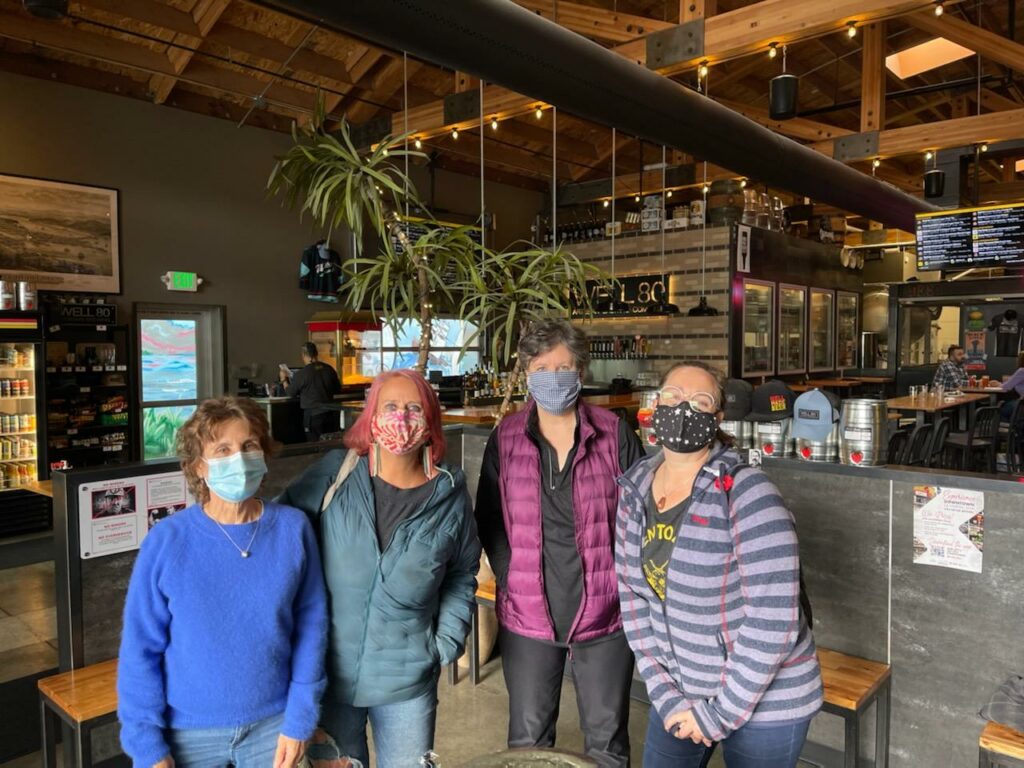 Economic courage could be defined as a leader, a business, nonprofit and or organization that, while facing economic uncertainty and a radical retraction of "business as usual," took extraordinary steps to provide a service, a product, and or a support service that made a positive impact to the community and or employees of their organization. These individuals took economic risks to continue providing a service, product and or resource in the face of unprecedented economic uncertainty. Showing the ability to adapt, change and thrive during uncertainty. The Thurston EDC awarded Economic Courage Awards at the Hootenanny on July 19.
Learn more here: https://thurstonedc.com/hootenanny/.
During the past year, South Sound Community Farmland Trust showed Economic Courage and has been nominated for an Economic Courage Award.
We asked the team at the Trust to answer some questions about the past year and how the business took extraordinary steps to impact our community positively. Their answers are below.
What year was your business/organization established?
South Sound Community Farmland Trust was established as a non-profit in June of 1997. We are celebrating our 25th anniversary this year!
How many employees do you have?
We have a small but mighty team of 3 part-time staff members.
Is your reach local, regional or national?
Our reach is regional as we focus on Grays Harbor, Thurston, Mason and Lewis counties. 
What does your business do? What services do you provide?
The organization's mission is to promote vibrant local food and farming systems through community-supported farmland preservation strategies, educational outreach, and partnerships that increase opportunities for farms and farmers to flourish. CFLT acquires and preserves farmland that economically, environmentally, and socially benefits our community. Additionally, we create The Fresh From The Farm Guide, a free, educational resource for underserved populations and residents from our entire region to learn where to find local, affordable, fresh and healthy foods through CSAs, farm stands, markets, food banks, as well as nutritional incentive and matching programs available. The Fresh From The Farm Guide helps to reduce challenges for underserved and BIPOC community members to get fresh food on their plate from their local farmers, which is so important nutritionally and for overall health.
What specific niche does your business fill in this community?
In the guide, we work to shine a light on the diversity of our regional farmers by interviewing and telling their stories. We believe food is a tool of inclusion as farmers can grow culturally diverse crops. By encouraging our community to get out to our area's farmers markets and meet their farmers, we are promoting conversations between consumers and their farmers. This builds community and provides financial stability to regional family farms. By eating locally, we help keep rich agricultural lands growing food, conserve open spaces, and provide habitat for wildlife, thus benefiting all. 
What are some key elements you attribute to your business's success?
We partner with a diverse array of businesses, organizations, and community members, and together we achieve success. We have preserved 216 acres of farmland in our 25 years of preserving farmland. We have doubled the size of our guide to meet the expressed needs of our advertisers, farmers, and community from 44 pages to 80. We have a goal-oriented team that can pivot gracefully with the ever-changing nature of a small non-profit.