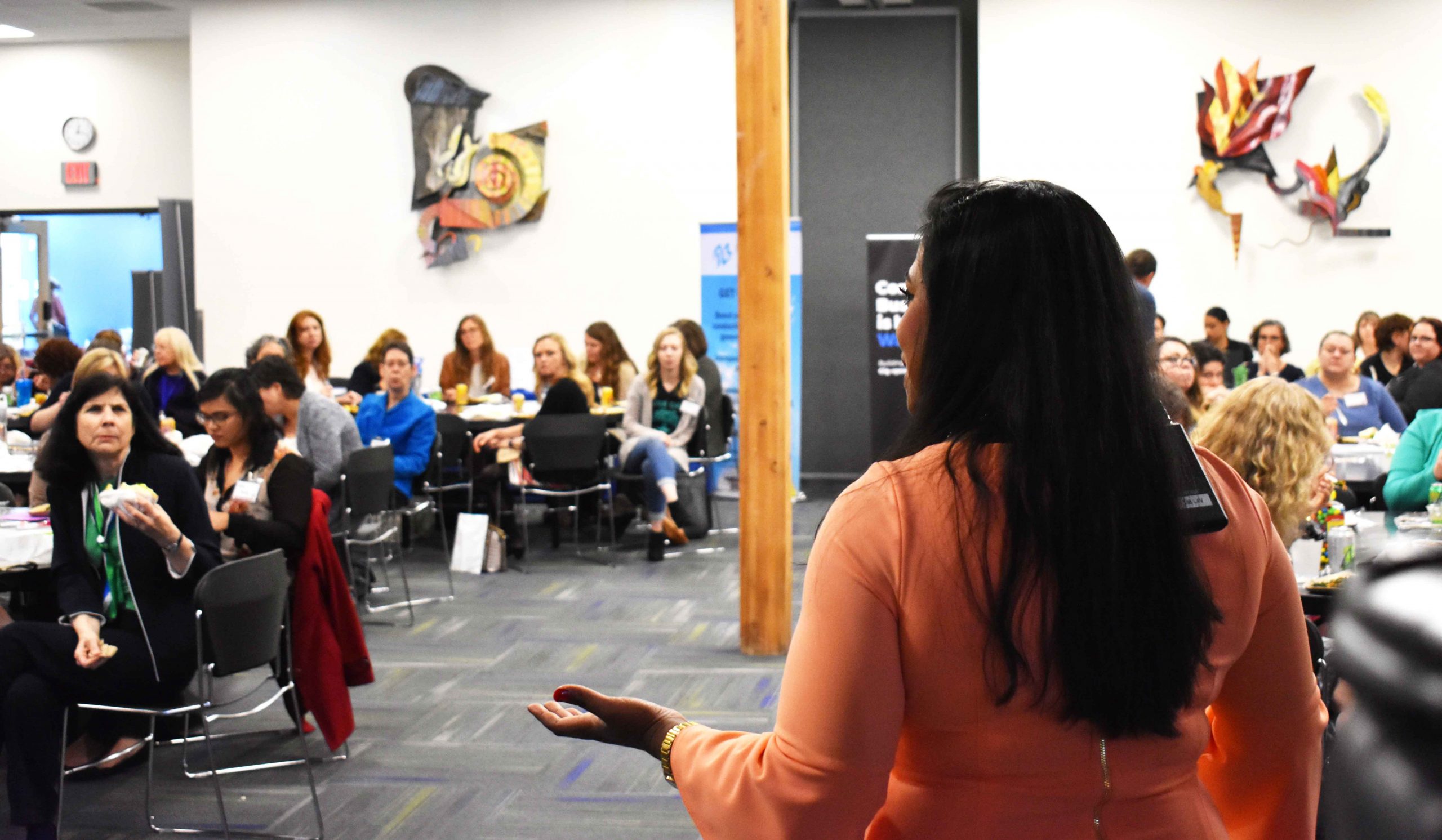 The Washington Center for Women in Business created the fifth annual INSPIRE Women's Business Conference for forward-looking women business owners and business leaders in our community.  Attendees seek to increase their knowledge to overcome the challenges they face in business, learn new skills, effectively communicate value to their customers and bring innovation into their organization.
The 7-hour, one-day conference has a theme, "renew, reconnect and re-energize." INSPIRE attendees will take part in a panel discussion, followed by morning breakout sessions, a lunch keynote, and an afternoon breakout session. The day ends with a happy hour networking/shopping mixer.
Exhibitor tables and sponsorship opportunities are still available. Last year over 200 women attended the conference and event organizers expect this year to attract even more. If your target market is women business leaders, don't miss this event!
Tentative Schedule of Events:
8:00 a.m. – 9:00 a.m. Registration, Networking (Vendor booths open)
9:00 a.m.  Introduction and Panel
10:45 a.m.  Breakout Sessions
Noon  Lunch and Keynote Speaker
1:00 p.m. -2:00 p.m. Women to Watch Panel
2:00 p.m. Networking and "Sip n Shop"
Confirmed speakers:
Confirmed exhibitors:
Sophie's Scoops
SBDC
Ideal Wellness NW
DRIP Coffee
Touché Beauty Bar
 Confirmed Sponsors:
Contact us for exhibitor and sponsorship information.
WHO: Washington Center for Women in Business
WHAT: INSPIRE – Women's Business Conference
WHEN: Friday, May 8, 2020, from 8 a.m. – 3 p.m.
WHERE: SPSCC Lacey Campus, 4220 6th Ave SE, Lacey, WA 98503
TICKETS: Early bird pricing is $65 per person, which includes breakfast and lunch. Prices will go up to $95 on February 14.
FOR MORE INFORMATION: Visit https://wcwb.org/inspire/  or call Holly House
Events Manager, Thurston EDC Center for Business & Innovation/WCWB, (360) 464-6040.