Investor Spotlight: Great Wolf Lodge
We recently had the chance to learn more about Thurston EDC Investor, Great Wolf Lodge when we spoke with Tiffany Pesce, Director of Sales and Catering. Here's some of our conversation. Enjoy!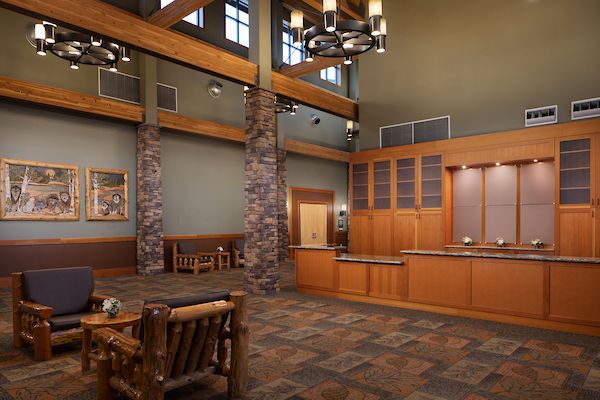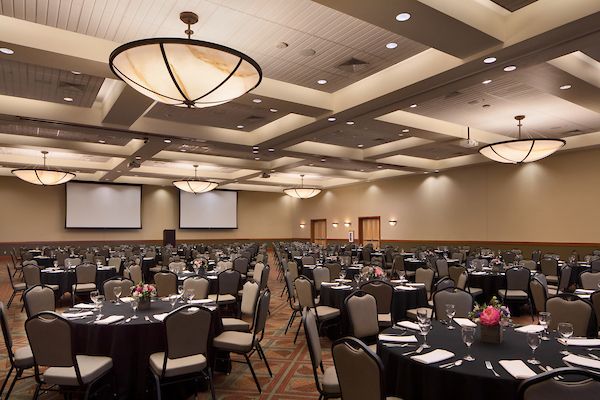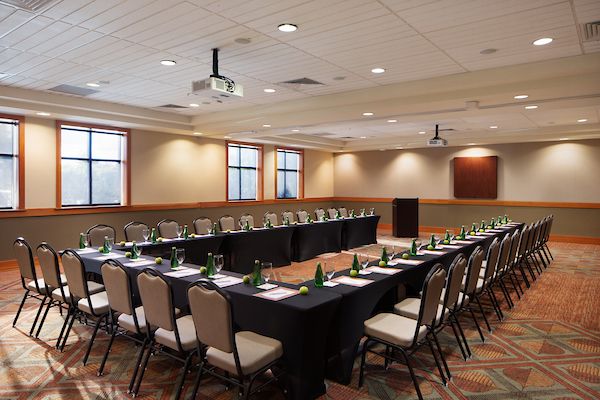 Thurston EDC: Where did Great Wolf Lodge begin and when?
Great Wolf Lodge: In 1997, Great Wolf Resorts opened its first resort in Wisconsin Dells, WI.  The 117 suite "Black Wolf Lodge" featured a first-of-its-kind 20,000-sq.ft. indoor water park. The indoor resort concept was a runaway success. Just two years later, the lodge expanded to offer 309 suites and doubled the size of the indoor water park space. The resort, renamed Great Wolf Lodge, spurred a new industry trend.
Great Wolf Lodge property at Grand Mound is located on federal Trust Indian land within the boundaries of the reservation of the Chehalis Tribe. The Chehalis Tribe and The Great Wolf Lodge Corporation jointly own and operate Great Wolf Lodge.
Thurston EDC: What inspired the founders to start Great Wolf Lodge?
Great Wolf Lodge: From the beginning, the goal was to create an indoor water park that would provide fun for families of all ages.
Thurston EDC: What inspires your team's work and sets you apart from the competition?
Great Wolf Lodge: Maybe I'm biased but I have the best sales and catering team in all of Thurston County. My team truly cares about the success of each and every event, no matter if it's a five person board meeting or a 650 person sit down plated dinner. The managers are here early and/or late to greet the on-site contact(s) to review their event details and ensure not one detail is overlooked. Our exquisite cuisine sets us apart from our competition. Executive Chef Bruce Miller takes pride in providing our guests fresh and local cuisine; he is also a visible presence at many of the events hosted here at the lodge and you will often find him interacting with guests inquiring about their culinary experience.
Thurston EDC: What has been your organization's most significant success to date?
Great Wolf Lodge: Growth. Today, Great Wolf Resorts operates North America's largest family of indoor water park resorts. There are 18 locations across North America with plans to open in Manteca, California summer of 2020.
Thurston EDC: What has been your organization's biggest challenge to date?
Great Wolf Lodge: The team is continuously challenging itself to keep the programming we offer to our guests relevant and fun for the family. The lodge offers a variety of experiences throughout the year, and since we have so many repeat guests, we want to make sure each experience has something new and exciting to offer them.
Thurston EDC: What does your typical workday look like as someone who works in hospitality?
Great Wolf Lodge: There really isn't a 'typical' workday per se While there are certain tasks and responsibilities that I oversee and I am responsible for on the daily, the hospitality business is very dynamic and fluid based on the needs of each and every guest.
Thurston EDC: What is your best advice for someone aspiring to be a success in your industry?
Great Wolf Lodge: Be proactive. Anticipate the needs of your guests before they even know they need something.
Thurston EDC: Do you have a business or personal mantra or an inspirational quote you'd like to share?
Great Wolf Lodge: Our corporate mantra:  To bring joy to families.
My team mantra:  Always deliver more than expected.
Thurston EDC: Is there a common misconception about your business within Thurston County that you would like to address here?
Great Wolf Lodge: Yes! I often hear when I attend local networking events, "I didn't even  know Great Wolf Lodge had meeting space." Not only do we have meeting space but we have the largest conference center in all of Thurston County boasting over 20,124 square feet of flexible meeting space, a dedicated conference center entrance, and complimentary parking.