Jerk An Tingz Hits the Road Thanks to Target Zone Grant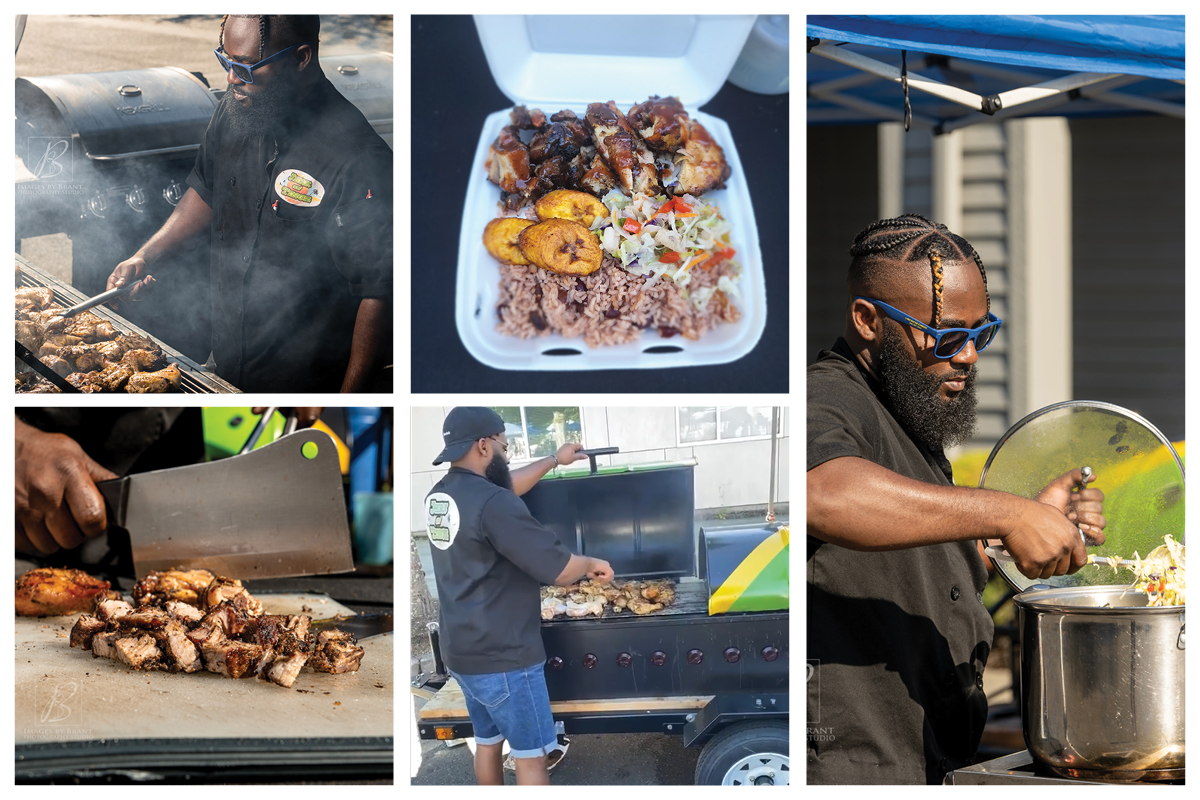 Food can evoke a powerful sense of place and transport you with each flavor-filled bite. At Jerk An Tingz, Tevin Campbell's Jamaican delicacies instantly bring to mind sunshine and warm breezes, softly lapping waves and the call of gulls. There's nothing like the punchy, home-style taste of island soul to perk up even the long Pacific Northwest winter. Thanks to his recent Economic Development Council (EDC) Target Zone Grant, supported by federal American Rescue Plan Act (ARPA) funding awarded through Thurston County, Campbell graduated from pop-up chef to food truck owner ready to open the doors and start dishing out love on a plate…with a side of plantains.
Thanks to earlier work with the EDC's many incubator programs at the Center for Business & Innovation (CB&I), applying for a Target Zone Grant went relatively quickly. Campbell already had a business plan and continued participating in many of the EDC's online classes.
A recent award from the CB&I's Business Startup Training sponsored by the City of Lacey for BIPOC business development boosted Jerk An Tingz from pop-up and catering to actively searching for their next adventure. Since receiving the Target Zone Grant, Campbell is opening a food truck, partnered with local businesses, and expanded the catering side.
He'll start off located at 4th and Water in downtown Olympia by early February 2023. They'll relocate to the vibrant Lacey Food Truck Depot within a few weeks. While details are being finalized, Facebook is the best place to check for updates, but Campbell is working to launch a full website—with menus and online ordering capability—very soon.
Despite being busy, Campbell intends to continue with the programs at the EDC's Center for Business & Innovation. He encourages fellow entrepreneurs to "get to know the EDC. You'll see how easy it is to work and communicate with them. They have so many programs to help, and you'll get all the information you need. It's been great; all the community and business owner support has been really, really great!"
Though he takes most EDC classes virtually, Campbell meets regularly with mentors. These in-person coaching sessions happen once or twice a month, and he finds them invaluable. "They give me info and connections with people in the field," says Campbell, "as well as networking and learning about other programs that can help, like cybersecurity."
He encourages new businesses to sign up immediately, especially with EDC assistance in writing a business plan. Campbell admits that this step takes time, careful thought, and plenty of research, but "once you write and format it, it's so easy to apply for grants." Starting any new venture is daunting, but he stresses, "don't give up! Be disciplined and work hard towards your dream, and it will happen. It did for me, and I can't wait to get out there."
Doing your part to support small businesses, shop local, and live a greener lifestyle has never been easier. Head over to Jerk An Tingz for a delicious plate, and thank Chef Campbell and his team for making each meal a vacation for your senses. Or hire them to cater your next event and spread the love, island-style.