Olympia Symphony Orchestra Nominated for Economic Courage Award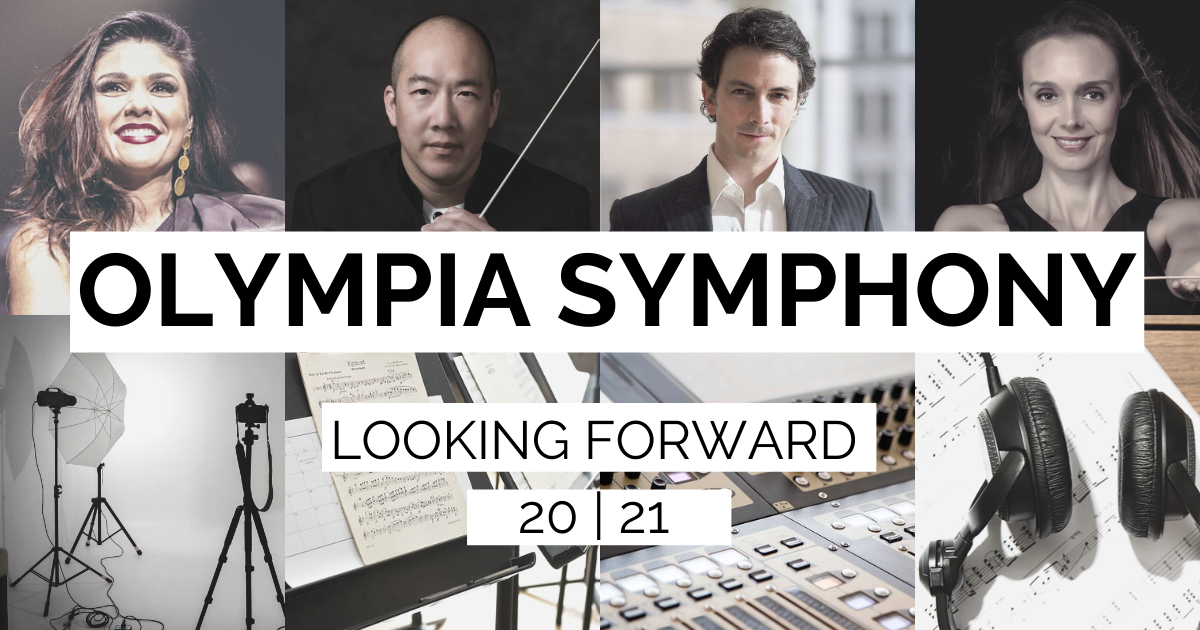 July 23, 2021 update: The Thurston EDC awarded Economic Courage Awards at the Hootenanny on Thursday, July 22. Learn more here: https://thurstonedc.com/hootenanny/.
At the Thurston EDC, we define 'Economic Courage' as a leader, a business, nonprofit or organization that, while facing economic uncertainty and a radical retraction of "business as usual," took extraordinary steps to provide a service, a product, and or a support service that made a positive impact to the community and or employees of their organization.
During the COVID-19 Pandemic, Olympia Symphony Orchestra showed Economic Courage, and they have been nominated for an Economic Courage Award! You can nominate a business that has shown Economic Courage here.
We asked Jennifer Hermann, OSO Executive Director, to answer some questions about the past year and how OSO took extraordinary steps to impact our community positively. Her answers are below.
Thurston EDC: What was your biggest challenge this year, and how did you solve it?
OSO: Our first concert was canceled on March 15, 2020, so we were thrown immediately into the deep end of what would become over a year of artistic shutdowns. The biggest challenge organizationally was facing the unknown. Normally, we plan our programming very far into the future. Suddenly our options were to close down or start being spontaneous and plan things quickly, with uncertainty, a willingness to change, and courage to fail. Motivated by our deep-seated belief that music heals us, we knew closing down was not the answer.
As we are in the middle of a Music Director search (interrupted by the pandemic), we had to form our artistic direction as a board, staff, and musicians. We started, with rebroadcasts of archived concerts, then started thinking on our feet — creating video telegrams using music our musicians recorded at home, performing "curbside deliveries" of music in small groups, assembling free virtual concerts using anything our musicians would record, performing zoom concert streams for homeless and transitional shelters, and supporting music educators in every way we could. One significant contribution was our virtual orchestra recording of Pomp & Circumstance, originally for the Class of 2020 but now also for the Class of 2021, which has over 30,000 views on YouTube and has been used for commencement ceremonies around the world!
We also relied heavily on collaborations and partnerships with other artists and community organizations. Another challenge for me was taking care of my musicians. They have devoted their lives to performing music for people — it gives them purpose and meaning. With live music prohibited, I worried about them. Throughout the shutdown, it was important to tell their stories consistently on social media, share their achievements, champion their efforts, and give them as many opportunities as I could to use their talents, even if it was only behind the scenes.
Thurston EDC: What was the biggest change COVID caused in your business/organization?
OSO: We weren't a symphony orchestra playing live music anymore. We became small ensembles and soloists and became audio and video engineers. But when we looked at our mission, which is to "enrich, educate, and entertain," we realized we didn't have to be a large symphony orchestra to fulfill that mission still. We were guided by the principle of "mission, not model." We had to find a new model, but the mission never changed.
Thurston EDC: Will these changes be permanent, or will you go back to the way things were before?
OSO: We'd like to do it all! We would love to expand into varied parts of the community through small-ensemble outreach, develop our education programming, and integrate digital components into our operations — while still producing large-scale live concerts as a full symphony. The pandemic forced the use of digital assets, and doors were opened that were waiting years to be opened — but we were either too busy or scared to learn or willing to ignore progress in the digital direction. The one change that will definitely be permanent is our open-mindedness and courage to change.
Thurston EDC: What have you learned during the last year related to your business/organization?
OSO: I've learned that it's ok to make mistakes. I'm a musician, and I've spent my life practicing and having the mindset that you don't put things on stage until they're ready. In 2020-2021 we were forced to make things up as we went along. We exercised sound judgment and care, but we had the courage and trusted our audience and community to be understanding and gracious. We learned that it's acceptable to try, evaluate, fix, or redo or abandon ideas. It has caused us to evaluate things in the past and determine what is worth keeping and what needs adjustment. Classical music is steeped in tradition — often tethered unnecessarily to ideas that inhibit change — and we are ready to challenge traditions and move forward.
Thurston EDC: Please share a story or words of wisdom from your experience over the last year.
OSO: The things that got us through this year were believing in ourselves and others, prioritizing relationships and collaboration, assuming best intentions, having grace, patience, understanding, communicating, and celebrating. As rough as this year was, I am grateful I got to be a part of it. My life is richer having experienced this trauma with people I love, in a community I love. I'm more passionate about where I fit into this community puzzle than I have ever been, and I know others feel the same. I am closer with those around me, I have a greater appreciation for what it takes to hold a community together, and I'm committed to making sure these hardships we endured are not wasted.