One-on-One Business Advising
Washington Center for Women in Business
Robin Houde, Program Manager
Yesi Lee, Administrative Specialist
360.754.6320 | [email protected]
Register for WCWB services here
Individual Business Coaching
Business Enterprise Start Up Training (SEAP Approved!)
Business Growth & Strengthening
Business and Marketing Plans
Legal Requirements –  Entity Structuring, Licensing, Registrations, Taxes…
Operations – Finances, Accounting & Bookkeeping, Employees…
Marketing & Sales
Growth Strategies
Lacey Small Business Development Center
Jennifer Dye, SBDC Business Advisor
Call us at 360-709-2051
No-cost Assistance
Confidential Assistance
In-depth Assistance
Online Business Training
Export Training
Specialty Training
Business Advising
AND MORE!
Visit wsbdc.org to learn more!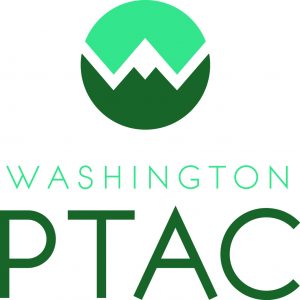 Washington Procurement Technical Assistance Center (PTAC)
Tiffany Scroggs, Program Director
Kate Hoy, Government Contracting Specialist
Dale Colbert, Government Contracting Specialist
Sign up for services at www.washingtonptac.org
The PTAC is a program of the Thurston Economic Development Council, whose mission is to increase the government contracts and subcontracts that are awarded to businesses.  One on one technical assistance is provided at no-cost.  During the COVID emergency, PTAC is working with businesses offering solutions to government agencies and assisting agencies with connecting to suppliers.