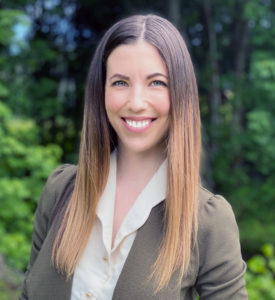 Congratulations, Robin Houde, WCWB's New Program Manager!
The Thurston EDC is pleased to announce that 
Robin Houde
 has assumed the position of Program Manager for the Washington Center for Women in Business (WCWB.) Houde brings a diverse background of education, small business, management and marketing experience. Houde began as a volunteer with the WCWB and accepted the role of Administrative Specialist at the WCWB in March of 2020. She was then named Creative Strategist in May 2020.
A local to our community, Houde is well connected and brings an existing network to the WCWB. She handles marketing and outreach, manages the social media and program oversight of Let's Talk Business, and offers social media, branding and design coaching. As an Evergreen State College student, she focused the first half of her degree on psychology and the health sciences while transitioning her second half towards business and community outreach.
"I am passionate about building meaningful community relationships and serving the public and I'm so excited to be able to help provide the resources and guidance to empower women entrepreneurs," says Houde.
Congratulations, Robin!